The Loveless Cafe: A Culinary Love Letter to Southern Comfort
Hello, dear readers, J.L. Surjan here, your guide in the world of relaxed confidence, refinement, bourbon, fashion, luxury, BBQ, and leisure. Our journey today brings us to a place that serves as a testament to the charm of slow-paced life and the finer things it has to offer, especially when it comes to Southern comfort food. Welcome, friends, to the legendary Loveless Cafe.
Since its humble beginnings in 1951, the Loveless Cafe has come to embody the essence of Southern hospitality, inviting patrons from near and far to partake in their exquisite home-style cooking. Nestled on Highway 100 in Nashville, Tennessee, the Loveless Cafe started as a small roadside eatery, operating out of a rented home.
Lon and Annie Loveless, the couple who founded this culinary gem, originally served chicken and biscuits to hungry travelers passing through from their front door. It didn't take long for word to spread about Annie's mouth-watering biscuits, attracting locals and passersby alike. As the demand grew, the couple converted their house into a restaurant and built a motel for travelers wanting to rest before continuing their journey.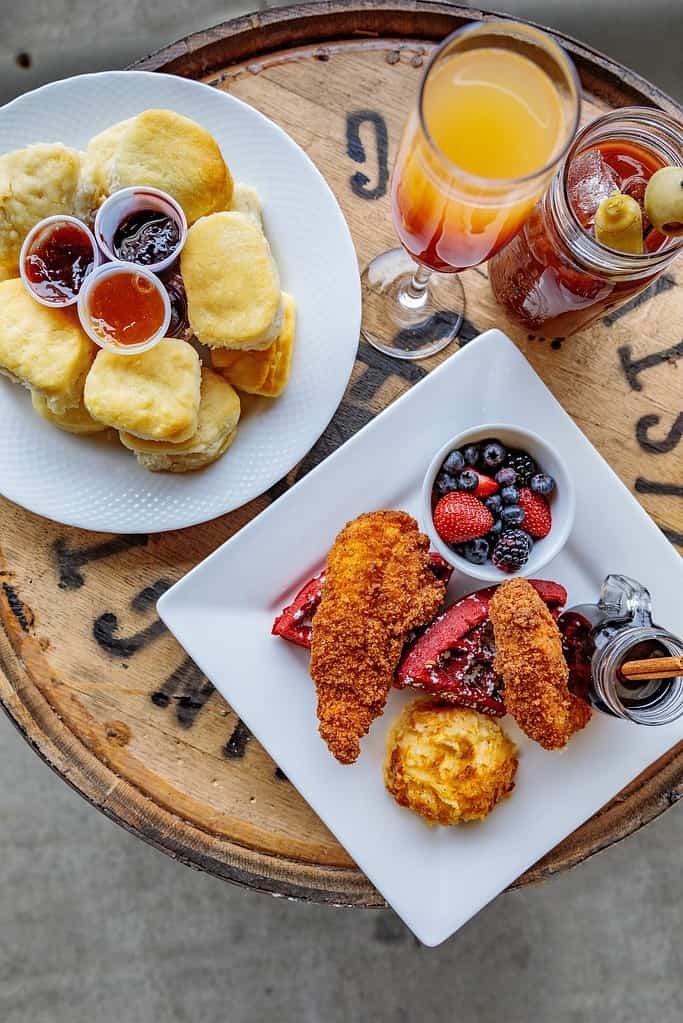 Today, while the Loveless Cafe has grown far beyond its original size, it still holds onto its roots. The current owners maintain the Loveless Cafe's traditions, including using Annie Loveless's original biscuit recipe, which brings in patrons from all over the world to have a taste of these heavenly treats.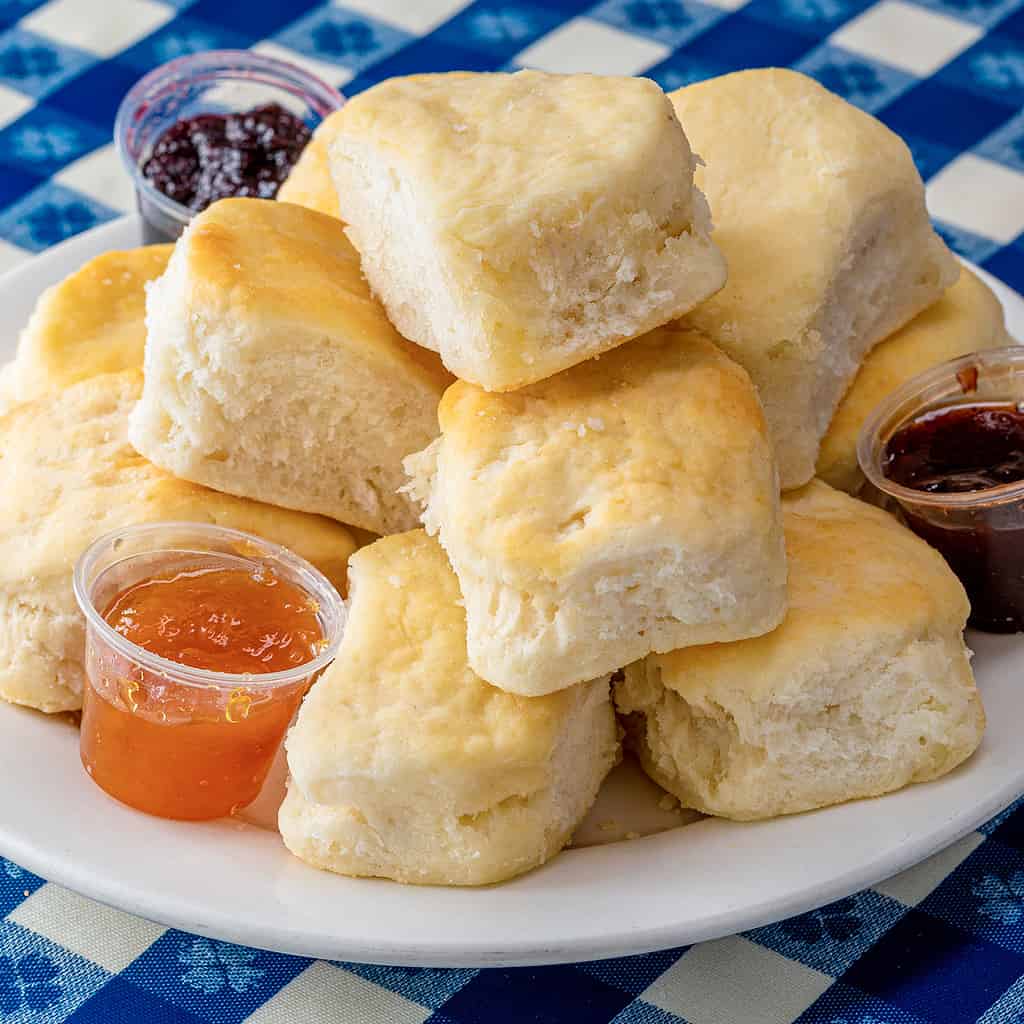 Step into the Loveless Cafe, and you're greeted with a warm, welcoming atmosphere that feels like a cozy Southern home. The aroma of homemade biscuits, fried chicken, and smoked BBQ fills the air, promising a meal that's going to be both hearty and delicious. Pictures of numerous celebrities who have visited the cafe line the walls, a testament to its enduring popularity and the universal love for good food.
Imagine yourself in this warm, welcoming setting, the air outside crisp with Tennessee's morning dew. As you sit at a table, you see a plate of biscuits delivered to the table next to you. You can almost taste them – warm, flaky, and tender, with a generous dollop of homemade preserves on the side. The anticipation builds as you place your order, perhaps choosing their famous fried chicken, smoked pork BBQ, or country ham.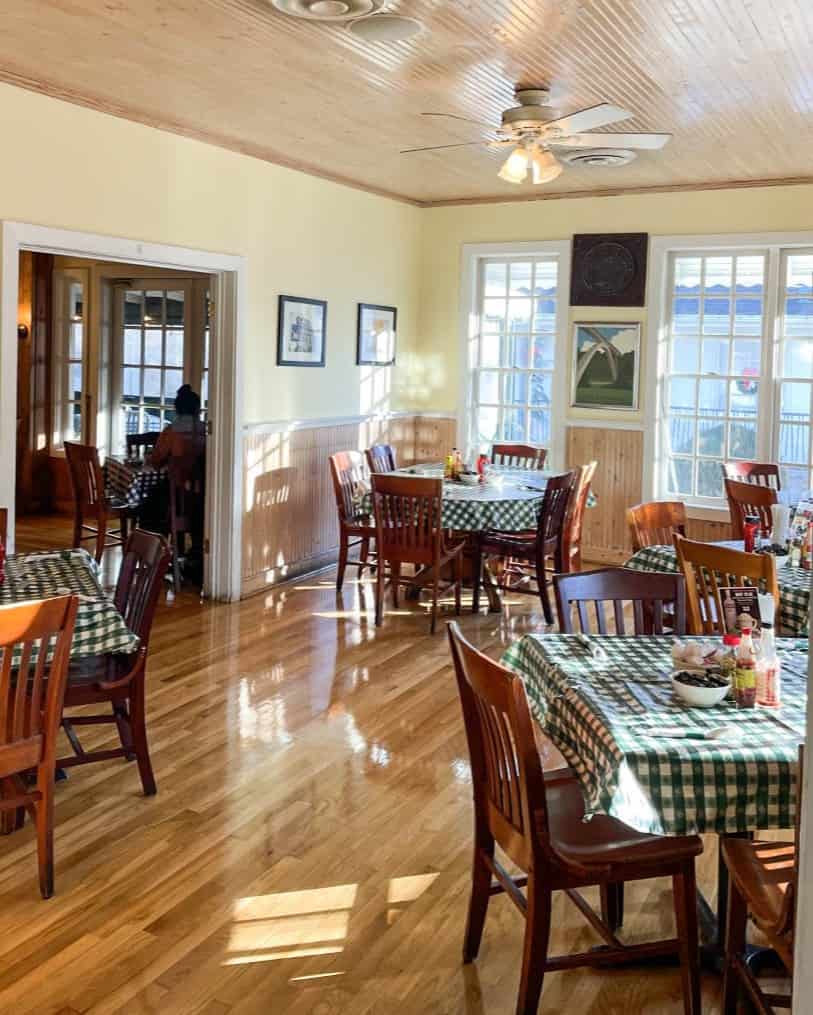 Their menu is an ode to Southern cuisine, with each dish made from scratch using locally sourced ingredients whenever possible. You can taste the commitment to quality in every bite, from the crunchy, savory fried chicken to the melt-in-your-mouth country ham, a house specialty.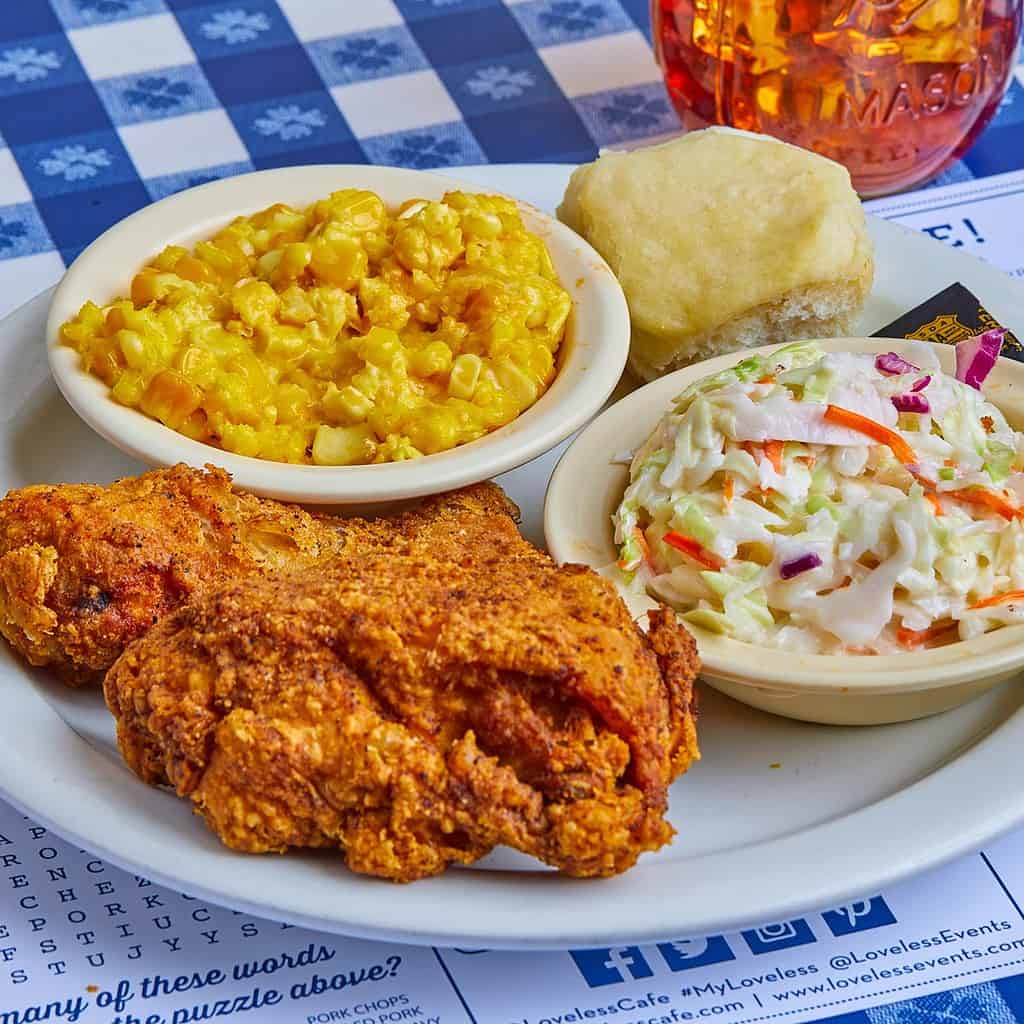 For those with a sweet tooth, the Loveless Cafe offers a selection of homemade desserts that will make you sigh with delight. The Southern cobblers, creamy banana pudding, and the legendary homemade pies are all worth saving room for, each a perfect ending to a hearty Southern meal.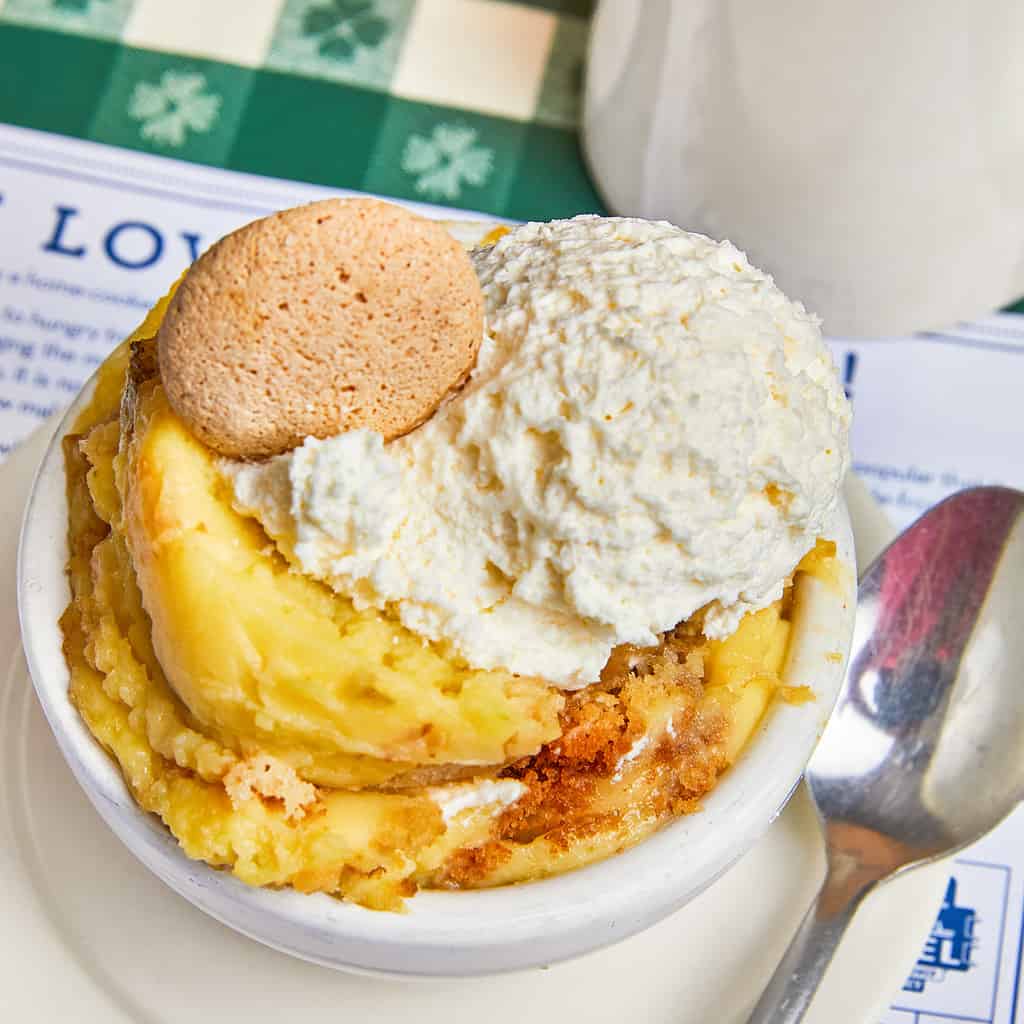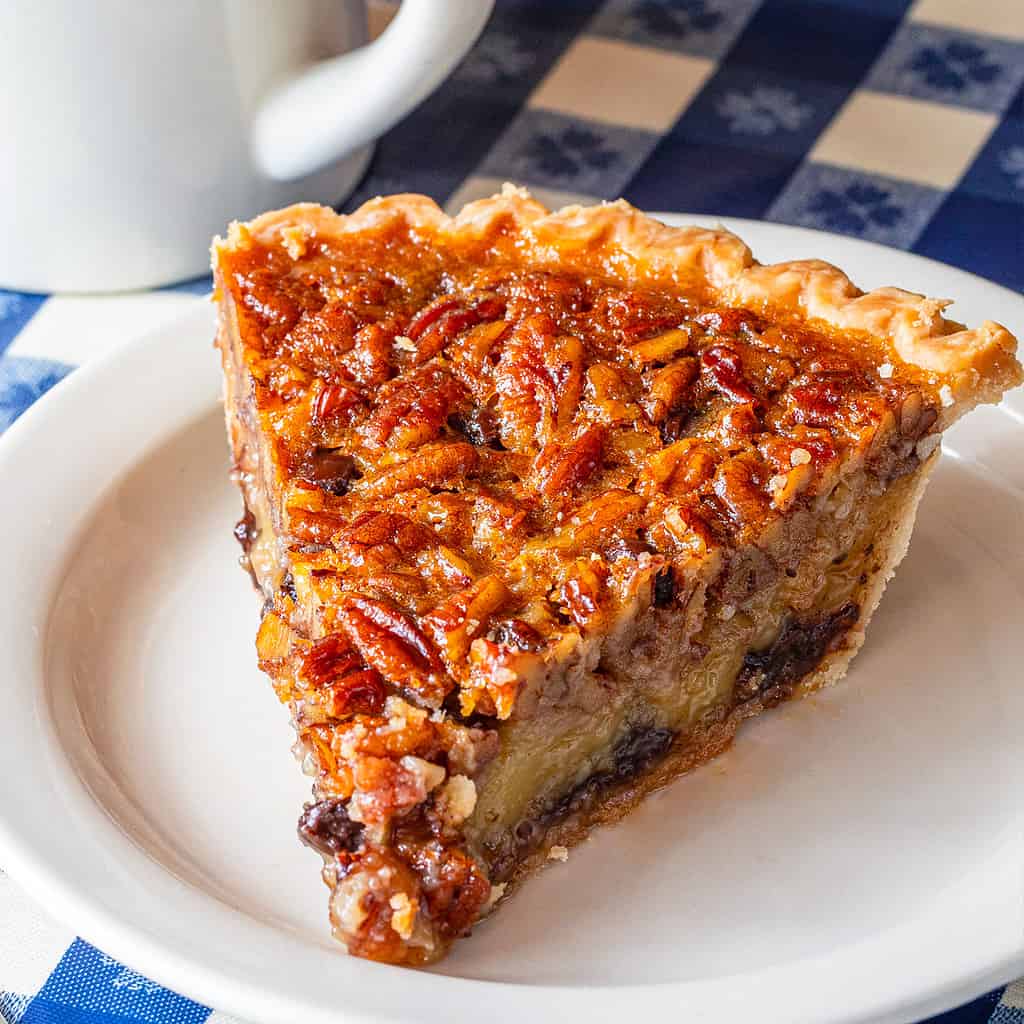 But it's not just the food that makes the Loveless Cafe special; it's also the experience. Dining at the Loveless Cafe isn't just about satiating your hunger; it's about experiencing Southern hospitality at its best. It's about slowing down to enjoy a good meal, about savoring the company and the atmosphere as much as the food on your plate. It's about embracing the charm of the South in a place where everyone is welcomed as a friend.
Over the years, the Loveless Cafe has grown to become a landmark in Nashville, standing as a beacon of Southern hospitality and comfort food. The Motel rooms have been repurposed and are now unique shops featuring local artists and artisanal products, further enhancing the Loveless Cafe's charm. It's a must-visit spot whether you're a local or a traveler, a foodie, or someone looking for an authentic Southern experience.
So, refill your bourbon, put the BBQ on a slow cook, and let's toast to the Loveless Cafe, a testament to Southern hospitality and comfort food. Until next time, remember, the secret ingredient in every recipe is love, and nowhere is that more evident than in the hearty meals served at the Loveless Cafe.
Here's to you, lovers of Southern charm, good food, and leisurely moments. As always, this is J.L. Surjan, guiding you to the good life, one bite, one sip, and one slow, satisfying moment at a time.
J.L. Surjan
Disclosure: Our blog contains affiliate links to products. We may receive a commission for purchases made through these links. However, this does not impact our reviews and comparisons. We try our best to keep things fair and balanced, in order to help you make the best choice for you.