Pumpkin Spice Latte the Reigning Champion of Fall Coffee
Hey folks, it's fall, and you know what that means—yes, it's pumpkin spice latte time! Starbucks' pumpkin spice latte turns 20 this year, and boy, has it been a ride. If you've ever wondered what makes this seasonal drink so darn irresistible or why it's Starbucks' most popular seasonal beverage, you're in the right place. Buckle up, because we're about to dive deep into the world of the PSL!
Starbucks' Pumpkin Spice Latte turns 20
The pumpkin spice latte, or PSL as the cool kids call it, turns 20 this year. Starbucks said sales of this liquid autumn have soared into the hundreds of millions since its launch. It's almost like a ritual; the minute the fall winds gather, we start seeing everyone obsess over PSLs. It's been a long journey, from initial taste tests in the spring of 2003 where the Starbucks team gathered in a lab, to becoming a seasonal drink that made pumpkin spice a star. Ah, they grow up so fast, don't they?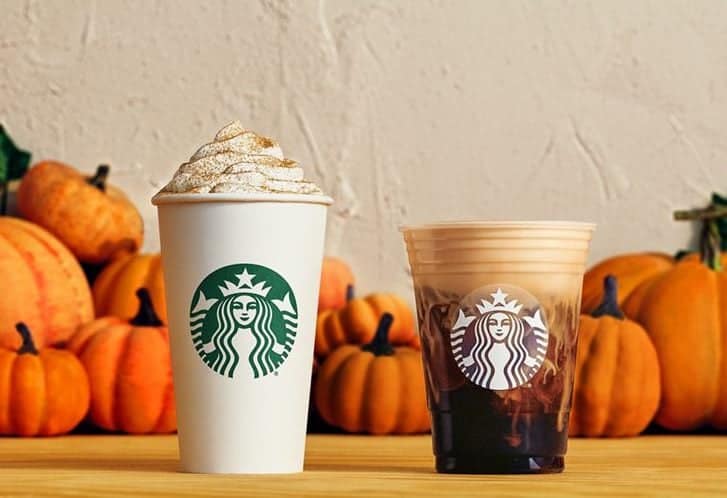 What is Pumpkin Spice Latte?
Ah, the Pumpkin Spice Latte, fondly known as the PSL. You see, this isn't just any regular coffee; it's a seasonal masterpiece. Picture this: It's a blend of espresso, steamed milk, and, of course, the iconic pumpkin spice sauce. Now, this sauce isn't made from the kind of pumpkin you'd carve for Halloween; it's a special blend of sugar, condensed milk, and various spices like cinnamon, nutmeg, and clove. Top that off with whipped cream and a dash of pumpkin pie topping for that extra oomph, and you've got yourself liquid autumn in a cup!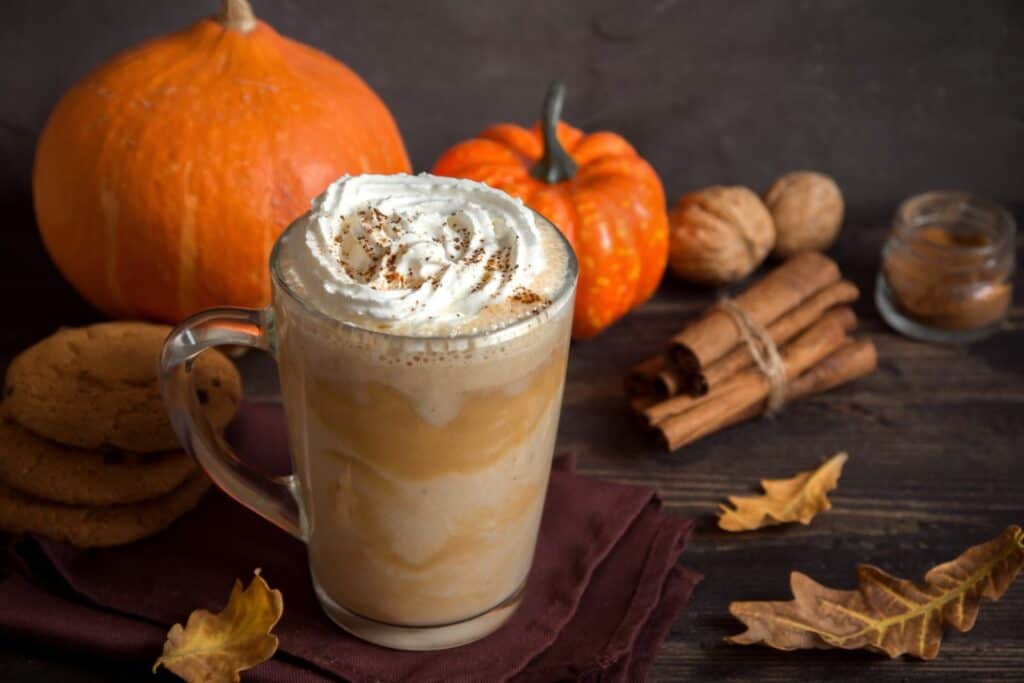 In the coffee game, the Pumpkin Spice Latte is like the Tom Brady of fall beverages—beloved, a bit controversial, but ultimately a seasonal legend. It's the gateway drug to all things autumn: cozy sweaters, bonfires, and questionable Halloween costumes. But, if you've got your hands around a warm PSL cup, you know it's truly fall, no matter what the weather says.
If coffee is the canvas, then pumpkin spice is the paint that turns it into a seasonal masterpiece. It's not just a latte; it's a lifestyle. Or at least that's what it feels like when you take that first sip and you're hit with those spices that taste like they've been plucked straight from a crisp October afternoon.
Brief History of the PSL
The PSL came into existence in the spring of 2003. A team gathered in a Starbucks lab and offered taste tests of various potential hits. They noticed that pumpkin scored high among the contenders. The company quickly realized they had a winner and rolled with it. As John Oliver once called pumpkin spice lattes, "The coffee that tastes like a candle." And we all love it, even if it has become an easy target for some.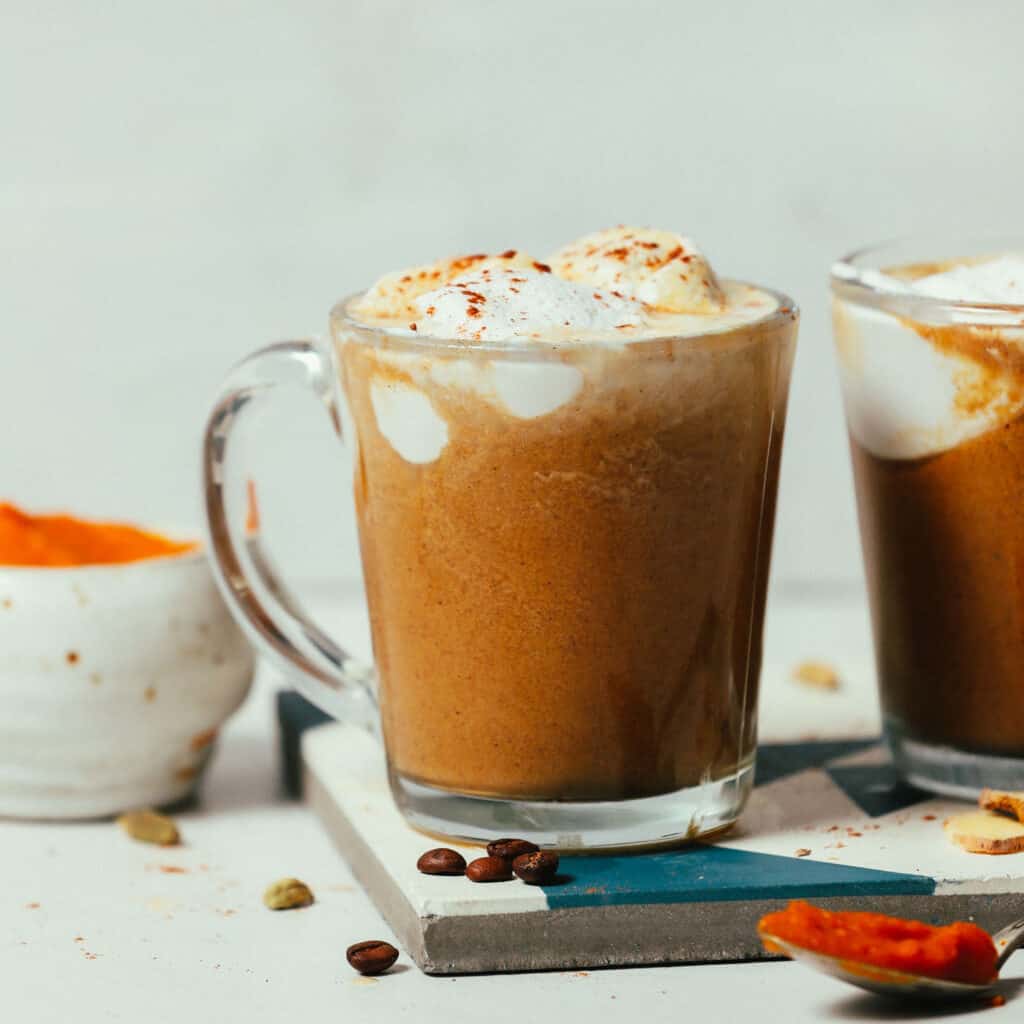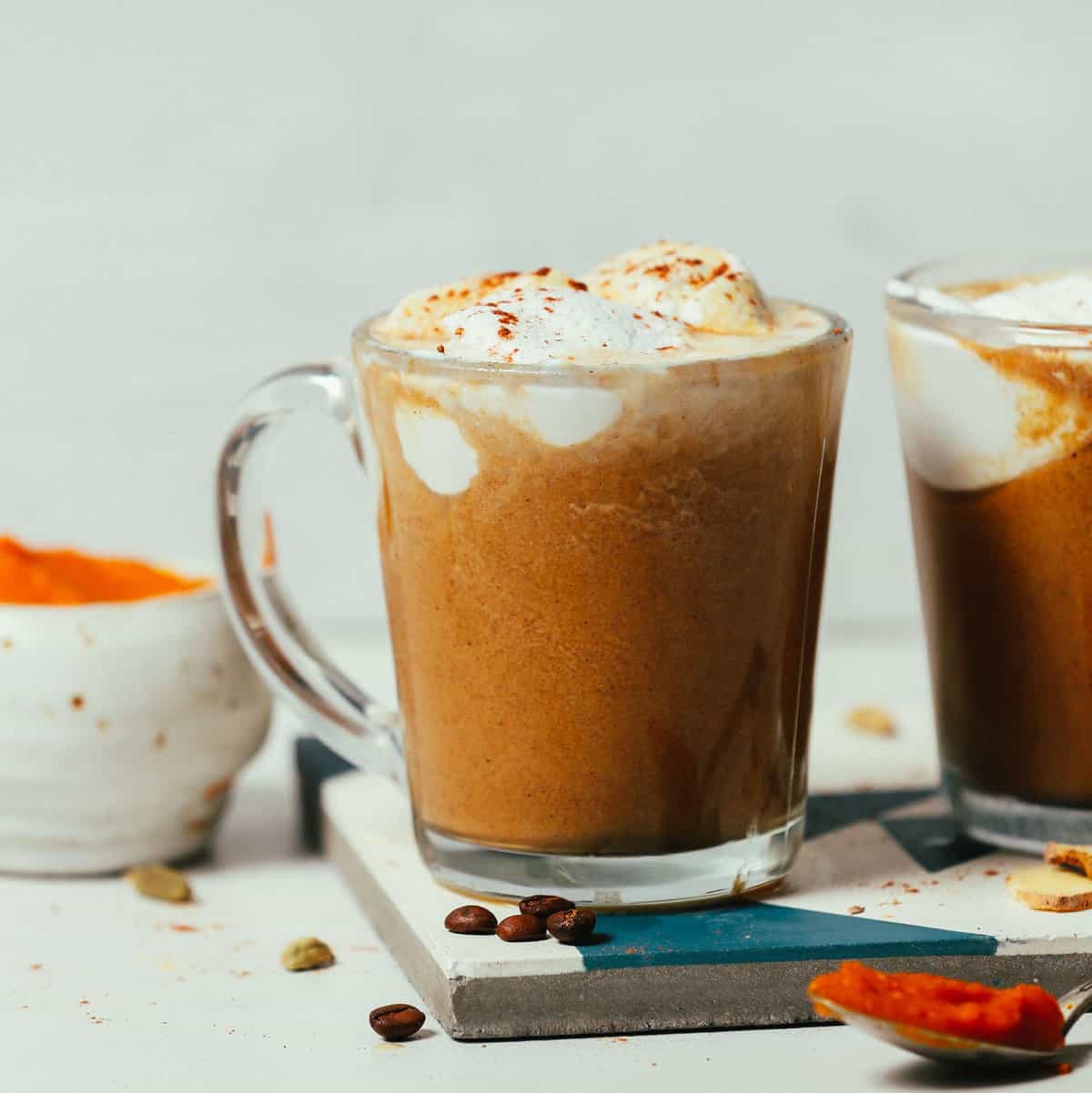 Before The Latte: Pumpkin Spice Was?
Ah, the origin story! Look, before the Pumpkin Spice Latte turned pumpkin spice into the Beyoncé of fall flavors, it had a much humbler beginning. So, sit back, grab your PSL, or heck, even a bourbon if it's that time of day, and let's dive into the "Before They Were Stars" of pumpkin spice.
The Humble Spice Rack Beginnings
So, what is pumpkin spice, you ask? Well, it's not too complicated, folks. Pumpkin spice is a combination of spices you've probably got sitting in your pantry—cinnamon, ginger, nutmeg, and cloves. This blend has been around for yonks, like your grandma's grandma was probably blending this stuff up. In the culinary world, this mixture often found its way into pumpkin pies and pumpkin bread. Yep, if you were a fan of pumpkin pie, this was the dream team lineup that made it a hit at every Thanksgiving dinner.
From Baking to Bottles to Coffee Shops
Before Starbucks noticed that pumpkin scored high in taste tests, these spices were happily living their lives as a holiday staple, coming out to play primarily during Thanksgiving and Christmas. They were found in everything from cookies to protein drinks, but no one had yet thought to introduce them to their morning cup of Joe. Sure, you had your peppermint mochas and your chocolate and caramel delights, but pumpkin spice? Nah, it was sitting on the bench, waiting for its big break.
The Trend Explosion
Let's be honest. Pumpkin spice wasn't doing headline concerts; it was busking on the street. Then came along the latte that made pumpkin spice a star, and suddenly, pumpkin spice wasn't just a seasonal drink; it became a seasonal phenomenon. According to Nielsen, sales of pumpkin-flavored products reached an astounding 802.5 million bucks in the period ending July 29. And that's not just in the coffee world, my friends. Suddenly, we saw pumpkin spice Oreos, pumpkin spice protein shakes, and a whole heap of other pumpkin-flavored things nobody asked for but secretly wanted.
So, before the PSL came around and made pumpkin spice a star, it was just another background singer in the spice choir. Now, it's like the lead vocalist of the Seasonal Spice Band, belting out high notes every fall, with a line of fans stretching from Starbucks to infinity. And ya gotta give credit where credit's due. Starbucks turned this underdog spice blend into the Queen Bee of autumn
The Pumpkin Spice Latte as a Sensory Experience
Ah, the PSL as a sensory experience! You see, folks, grabbing a Pumpkin Spice Latte isn't like chugging down your usual iced black coffee. Oh, no. It's like hugging autumn, without having to rake any leaves. Let's dive into the sensory carnival that is the Pumpkin Spice Latte, shall we?
Sight, Smell, and Sound
The moment you walk into a Starbucks during PSL season, your eyeballs are assaulted—in a good way—by all the autumnal colors and signage. You hear the espresso machines hissing, milk frothing, and maybe even the sound of someone in yoga pants raving about how much they've missed the PSL. And then, ah yes, the smell. The spicy aroma of cinnamon, nutmeg, and clove fill the air like an olfactory fireworks show. It's almost like a cue for a product that conjures happy memories for everyone who's a fan.
Taste and Touch
The first sip is a blend of warm spices and the subtle bitterness of espresso, a mingling of seasons in your mouth. You can almost feel the tactile warmth of grandma's knitted scarf, represented by the steam rising off the cup. When you hold that cup, the temperature, the texture, it's not just a container; it's part of the experience, part of getting into the season.
The PSL Subculture
Don't even get me started on the subculture that has evolved from this huge marketing campaign. You've got memes, Instagram hashtags, and even PSL-inspired fashion. To some, it's not just a drink; it's a statement, a badge of honor in the world of seasonal fandom. Others might be hating on it, saying it tastes like a candle or artificial flavor is disgusting, but hey, not everyone's a convert to the Church of PSL.
The Emotional Rollercoaster
This seasonal beverage is like a Nicholas Sparks novel in a cup. It tugs at the nostalgia strings like nothing else. For some, it's associated with a certain kind of experience, like watching the leaves change or going apple picking. It's a sensory shortcut to all those feel-good autumn activities and memories.
Beloved by Millions and Despised by Some
A PSL isn't just a coffee; it's an experience, man! Fans like Jon McBrine, who lives in the Dallas area, say it's part of getting into the season. According to Nielsen, sales of pumpkin-flavored products reached $802.5 million for the period ending July 29. That's a lot of pumpkin love!
But let's not ignore the naysayers. Some people, like those who live in Fredericton, find the artificial flavor disgusting, saying it "tastes like a candle." Marketing experts say this divide is due to evolution, where certain sights and smells are associated with different experiences. So, while a PSL might conjure happy memories for some, for others it might just not be their cup of, well, latte.
Conclusion
Alright, my pumpkin-spiced pals, it's time to wrap this autumnal odyssey up like a snug flannel scarf. We've journeyed through the iconic life of the Pumpkin Spice Latte—from its star-studded 20-year stint at Starbucks to the sensory concert it performs in your cup. We even rewound the tape to see what pumpkin spice was doing before it became the A-lister of fall flavors. So, let's summarize what we've unearthed, shall we?
Quick Hits:
Starbucks' PSL is a 20-Year-Old Phenomenon: That's right, two decades of sippin' and trippin' on this magical brew.
Sensory Smorgasbord: The PSL isn't just a drink; it's a multi-sensory experience. From sights to smells to that warm and fuzzy feeling you get when you hold it, it's an all-encompassing fall ritual.
The Pre-PSL Days: Before being the darling of the drink world, pumpkin spice was just your run-of-the-mill pie ingredient. It's like discovering your favorite rockstar used to play the recorder in third grade.
Subculture Status: Love it or hate it, the PSL has spawned its own subculture. Memes, hashtags, and seasonal wardrobes, people—it's bigger than just a latte!
Love the flavor, love the subculture, or love to complain about it—no matter where you fall, one thing's certain: the PSL is an autumnal juggernaut that doesn't seem to be losing steam. And if you're asking me, the PSL is kinda like the BBQ of the coffee world—a classic that might face some competition but will always have its die-hard fans.
So, until next year, when the leaves start falling and we all pretend to love apple picking, raise your cups high, my friends. The Pumpkin Spice Latte reigns as the undisputed champion of fall coffee, and honestly, it doesn't look like it's stepping down from the throne anytime soon. Cheers to 20 years of the PSL, and here's to 20 more!
JL Surjan
Disclosure: Our blog contains affiliate links to products. We may receive a commission for purchases made through these links. However, this does not impact our reviews and comparisons. We try our best to keep things fair and balanced, in order to help you make the best choice for you.