Bourbon Pairing Guide in 2023: 20 Refined Combinations for the Spirited Connoisseur
Hey, fellow flavor-chaser! Ever tried a juicy slab of ribs with a neat pour of bourbon only to think, "Eh, they're both great but…together?" 🤔
It's not rocket science, but there's some magic in mastering the art of bourbon pairing.
Imagine every sip of that amber nectar elevating your BBQ game or making that coffee brew hit just right. Yup, it's the kind of wizardry we're talking about!
Dive in and let's make your next sip, bite, or both, downright epic. Welcome to the bourbon pairing universe, where every combination is a taste-bud tango! 🥃🍖☕
What is Bourbon Pairing?
Hey there, grill master and libation lover! Bourbon pairing is all about marrying the unique profiles of our beloved bourbon with the flavors of food or drink, creating a symphony in your mouth. It's not just chucking back whiskey with whatever's on the grill or in the cup. Oh no, it's the crafty act of choosing the right bourbon to complement and elevate your BBQ, coffee, or whatever tickles your fancy. Think of it as matchmaking for your taste buds – where every match is a match made in flavor heaven. Ready to get serenaded? Let's roll!
Reasons Why Bourbon Pairing is a Must-Do!
Let's get real here: anyone can throw some meat on the grill, pour themselves a glass of bourbon, and call it a day. But, my friend, you ain't just anyone, right? To truly revel in the euphoria of flavors, you've got to understand the nuances of bourbon pairing.
Flavor Explosion: Just like that perfect rub on your BBQ, the right bourbon can amplify flavors you never knew existed!
Impress the Crew: Nothing says "I got my life together" like expertly pairing bourbon with your dishes.
Elevated Experience: It's the difference between watching a movie in standard definition and 4K. Taste every detail.
Versatility Game Strong: Learn to appreciate bourbons in a whole new light. From sweet to spicy, every bottle's got its partner in crime.
Master of Moments: Be it a chill evening or a grand celebration, make it memorable with the right pairing.
Look, with a smidge of knowledge and a sprinkle of enthusiasm, I'm here to guide you on this journey. Dive deep into the world of bourbon pairing with me, and you'll soon see it's not just about eating and drinking; it's about creating moments that are chef's kiss perfect!
1. Buffalo Trace Bourbon & Jamón Ibérico
The first stop on our gustatory adventure brings us to the heart of Spain with Jamón Ibérico, a delicacy of cured ham from the Black Iberian Pig. This luxuriously marbled meat, rich in savory fat, finds its perfect partner in Buffalo Trace Bourbon. Its robust character, with notes of caramel and a hint of spice, pairs beautifully with the melt-in-your-mouth texture of Jamón Ibérico, resulting in a sensory experience that is both intense and satisfying.
Buffalo Trace Bourbon 750.0ml –
$34.99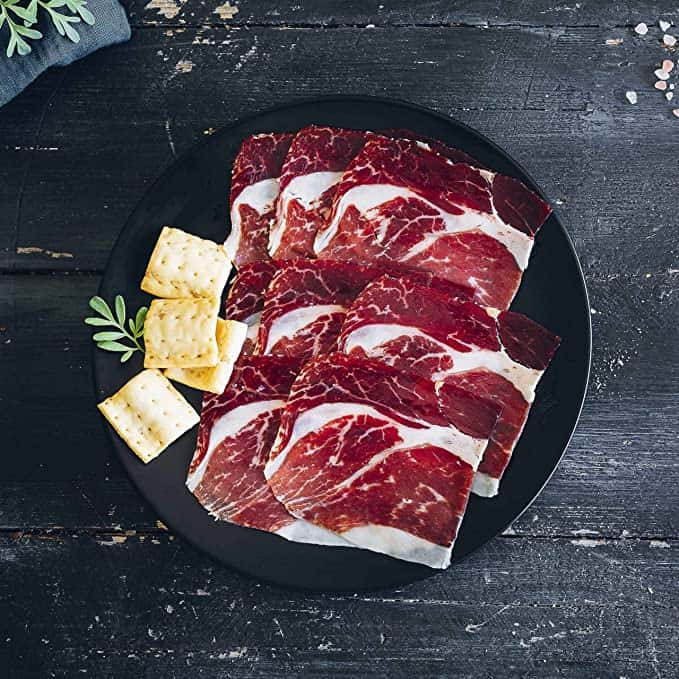 ACORN-FED 100% IBERICO HAM // JAMON 100% IBERICO DE BELLOTA (2 Oz each)
2. Woodford Reserve & Smoked Salmon
Next, we venture to the rugged coasts of Scotland for a taste of smoked salmon. Known for its rich, smoky flavor and velvety texture, this delicacy finds its match in Woodford Reserve. The bourbon's smooth, full-bodied profile, with its hints of dried fruit, vanilla, and toasted oak, complements the salmon's intensity, drawing out its natural sweetness while tempering its smoky notes.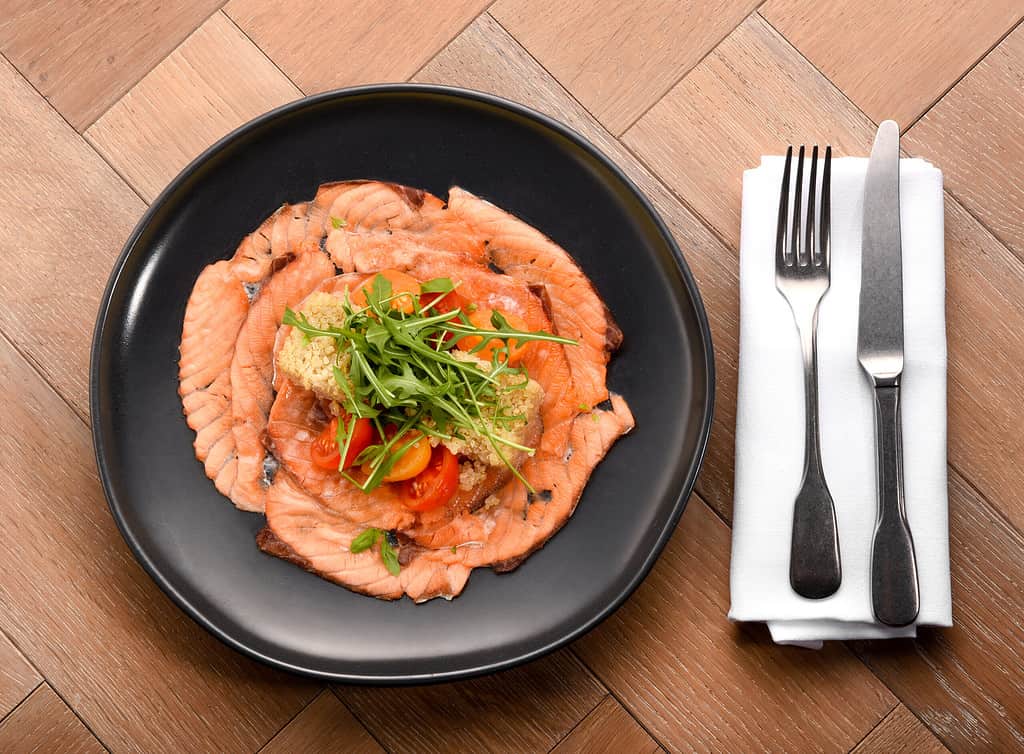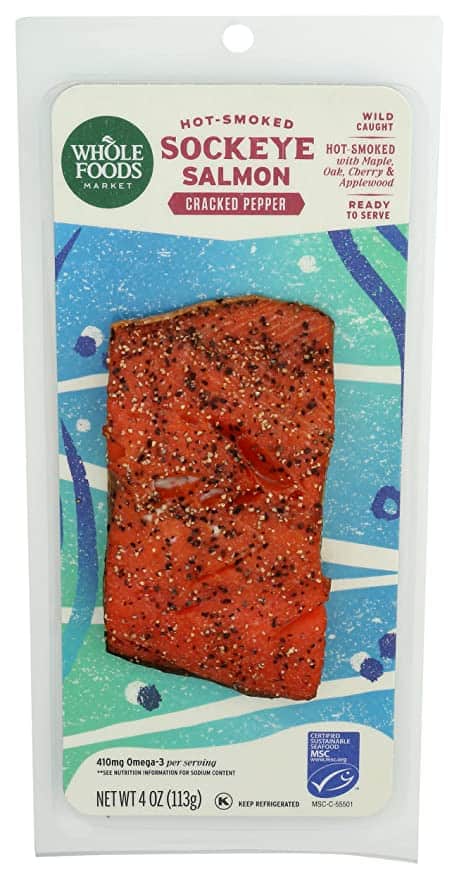 Whole Foods Market WFM Hot Smoked Sockeye Salmon Peppered, 4 OZ
Changing Seas, Norwegian Cold Smoked Salmon, 8 Ounce
Woodford Reserve
Kentucky Straight Bourbon Whiskey
750ml – $39.99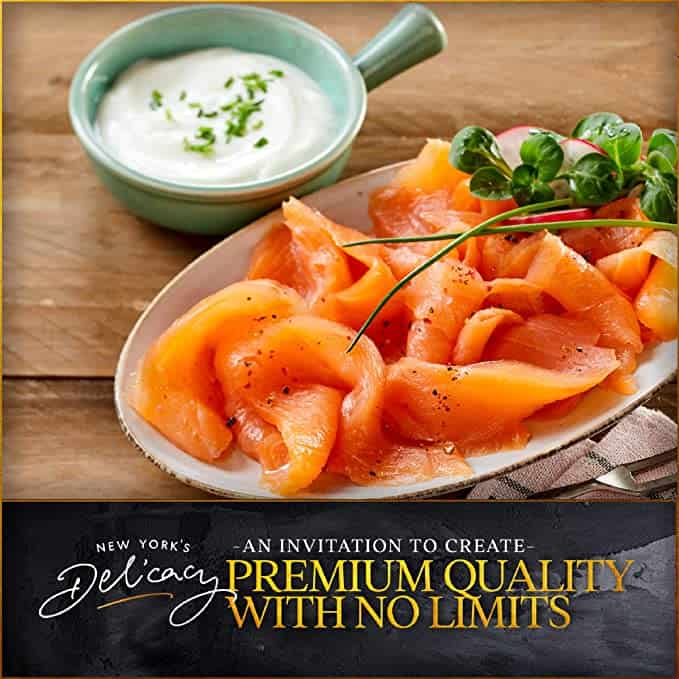 New York's Delicacy Smoked Salmon Nova – 5 x 4 Oz. (1.25 Lb.) [All Natural] – Most Awarded, Pre-Sliced, Fully Trimmed Salmon – Kosher, Gluten Free, High in Omega 3-100%
3. Blanton's Single Barrel & Sun Dried Apricots
As we head into the warmer months, the sweet, slightly tart flavor of grilled apricots comes to mind. For this, Blanton's Single Barrel Bourbon is the pairing of choice. Its smooth, sweet, and slightly citrusy flavor profile creates a harmonious balance with the sun dried sweetness of the apricots, resulting in a pairing that is refreshingly satisfying on a warm, lazy afternoon.


Blanton's Single Barrel
Bourbon 750.0ml –
$139.99

Terrasoul Superfoods
Organic Apricots,
2 Lbs – Sun-dried | Unsulphured | Fiber
LILA BAZAAR
ORGANIC
Sun-Dried Turkish Apricots 2LB,
4. Maker's Mark & Figs
Figs, with their sweet, honeyed taste and slightly crunchy texture, pair exceptionally well with Maker's Mark Bourbon. The bourbon's notes of butterscotch, honey, and fruit, perfectly match the figs' natural sweetness, while its subtle spice adds a delightful contrast, making each bite and sip a delicious dance of flavors.
Maker's Mark Bourbon Whisky
750.0ml – $32.49
Fig Dream Premium Gift Box
Made in Nature
Organic Dried Fruit, Turkish Smyrna Figs,
7oz Bags (6 Count) – Non-GMO,
Unsulfured Vegan Snack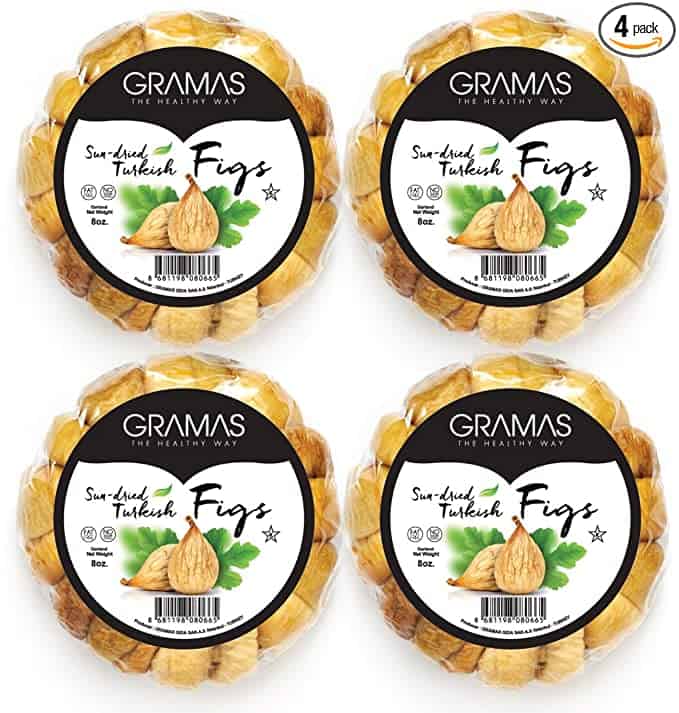 Gramas
Natural Sun-Dried Figs in Garland Form, Vegan, Gluten-Free Calimyrna Figs Fruit, Non-GMO,
5. Elijah Craig Small Batch & Aged Gouda
Cheese and bourbon, you ask? Absolutely! Aged Gouda, with its caramelized, nutty, and slightly salty profile, pairs beautifully with Elijah Craig Small Batch Bourbon. The bourbon's full-bodied, slightly smoky, and caramel notes enhance the Gouda's flavors, creating a duo that is as complex as it is delightful.
Elijah Craig
Small Batch Bourbon 750.0ml
$34.64
Noord Hollander
4-Year Double Aged Gouda Wheel PER POUND
Beemster
X.O. 26 Month Extra Aged Gouda, 1 Pound
Clarina
36 Month Gouda
6. Angel's Envy Bourbon & Olives
Olives, with their distinctively briny taste and meaty texture, are an unexpectedly perfect pairing for Angel's Envy Bourbon. The bourbon's notes of vanilla and maple syrup, along with its subtly spiced finish, offset the olives' saltiness. This pairing is a testament to the adage that opposites do indeed attract.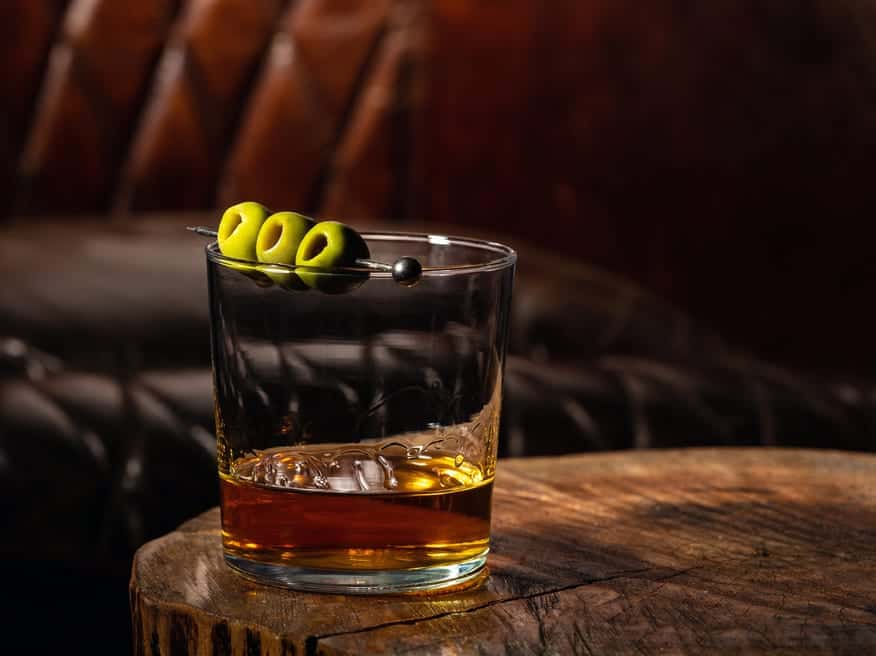 Angel's Envy Kentucky Straight Bourbon Whiskey 750.0ml – $54.99
Roland Foods Greek Country
Olive Mix, Whole Pitted Olives Marinated with Garlic and Pepperoncini Peppers, Specialty Imported Food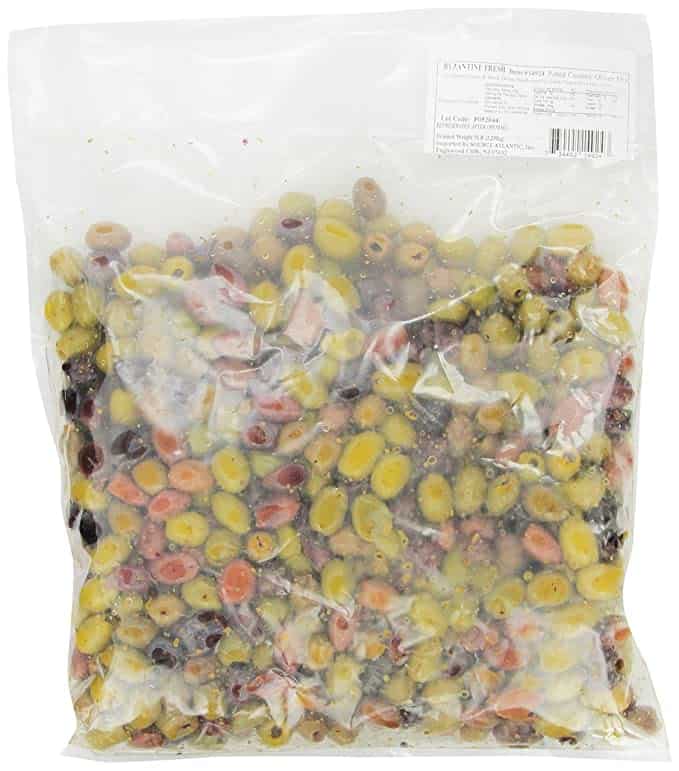 Byzantine Pitted Olive Mix,
Country, 5 Pound
Divina Organic Castelvetrano Pitted Olives,
10.6 Ounce
7. Four Roses Single Barrel & Blue Cheese and Grapes
Blue Cheese, notorious for its sharp and salty profile, finds a surprising ally in Four Roses Single Barrel Bourbon. The bourbon's robust notes of ripe plum and cherries, combined with its warm, creamy finish, tame the cheese's boldness while simultaneously elevating its rich flavors.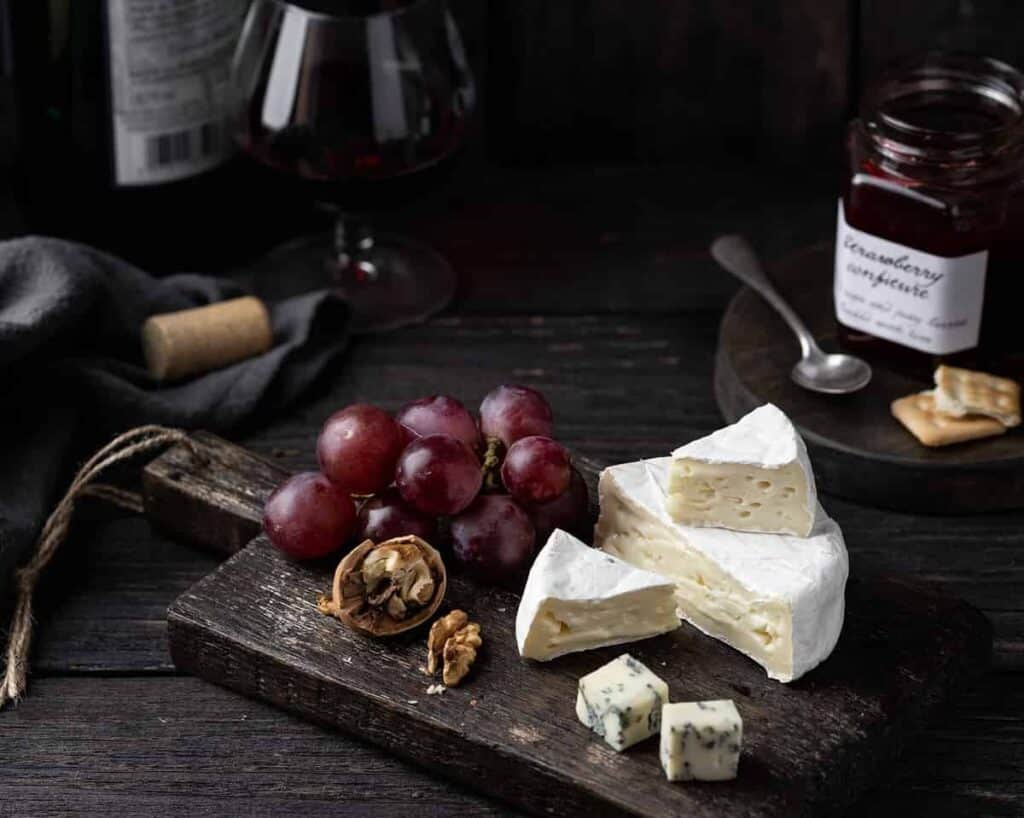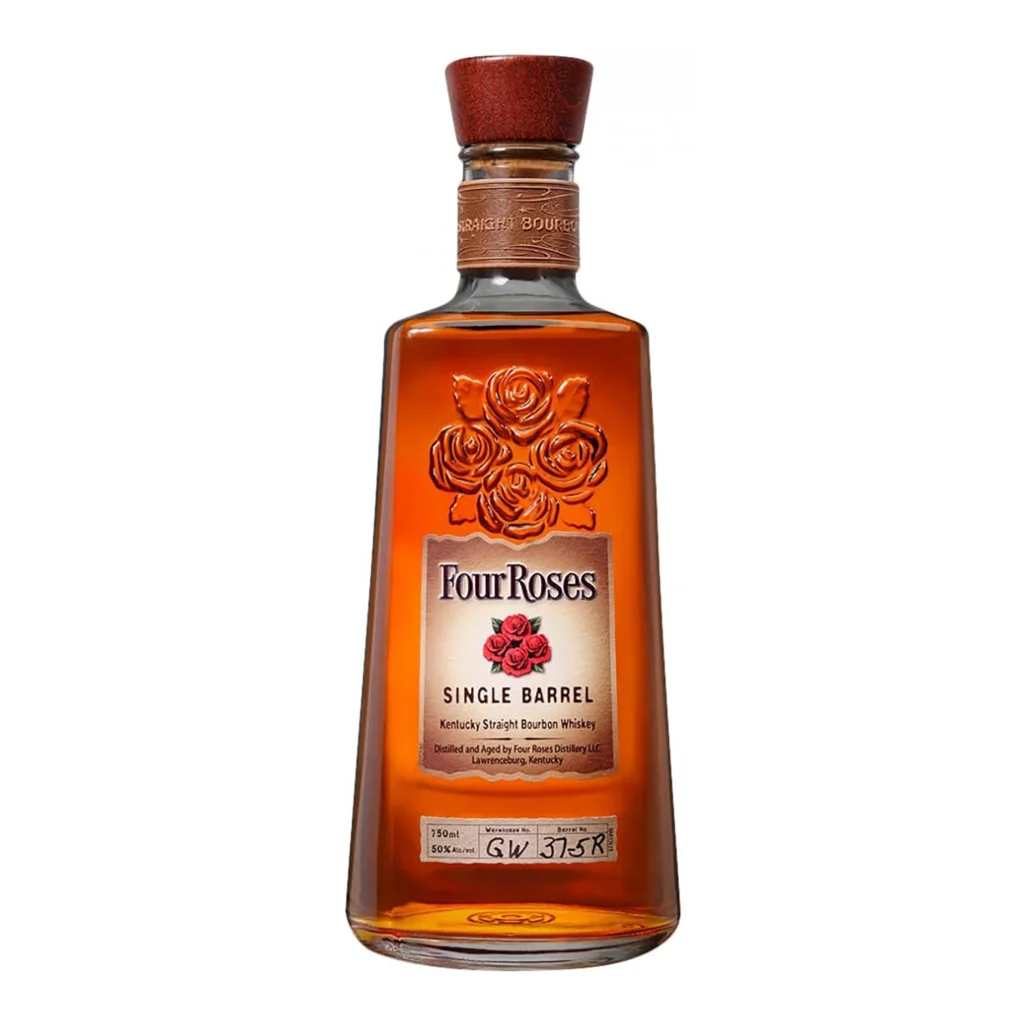 Four Roses
Single Barrel Bourbon, Kentucky
Straight Bourbon Whiskey
750.0ml – $50.30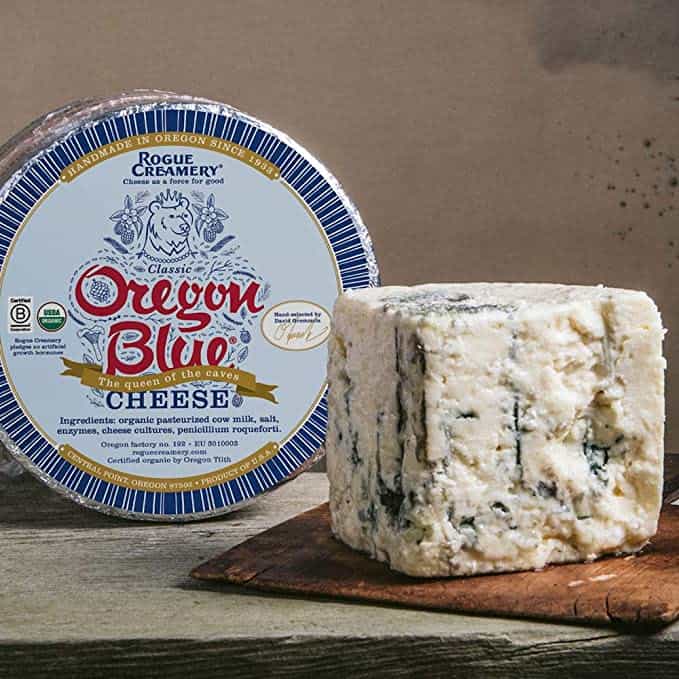 Oregon Blue Cheese (1 pound)
8. Jefferson's Ocean Aged at Sea & Dark Chocolate
For the lovers of the darker pleasures, consider pairing Jefferson's Ocean Aged at Sea Bourbon with a piece of high-quality dark chocolate. The bourbon, with its distinct salty caramel character, a result of its unique sea-ageing process, brilliantly complements the bitter sweetness of the dark chocolate, creating an indulgent treat that's hard to resist.
Jefferson's
Ocean Aged at Sea Bourbon 750.0ml –
$87.47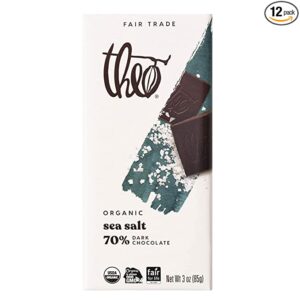 Theo
Chocolate Sea Salt Organic Dark Chocolate Bar, 70% Cacao, 12 Pack | Vegan, Fair Trade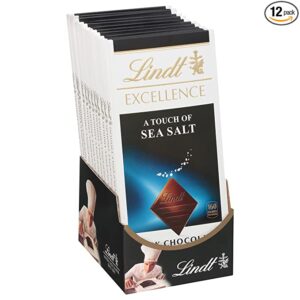 Lindt EXCELLENCE
Sea Salt Dark Chocolate Bar, Mother's Day Chocolate, 3.5 oz. (12 Pack)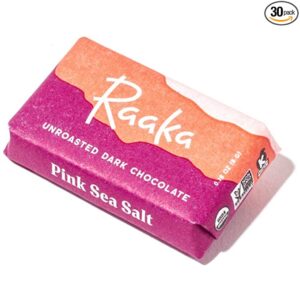 Raaka Chocolate
Mini Dose Bars, Pink Sea Salt Pack | Gourmet Dark Chocolate Gift | Pink Sea Salt, 71% Cacao | Organic, Kosher, Vegan, Gluten Free, Soy Free, Non GMO, Pale
9. Bulleit Bourbon & Spicy BBQ Ribs
Our journey wouldn't be complete without a nod to a southern classic – spicy BBQ ribs. Bulleit Bourbon, with its high rye content, brings forward a bold, spicy flavor that stands up well to the robust flavors of the ribs. The bourbon's smooth, oaky undertones also help to tame the spice, resulting in a pairing that's a match made in BBQ heaven.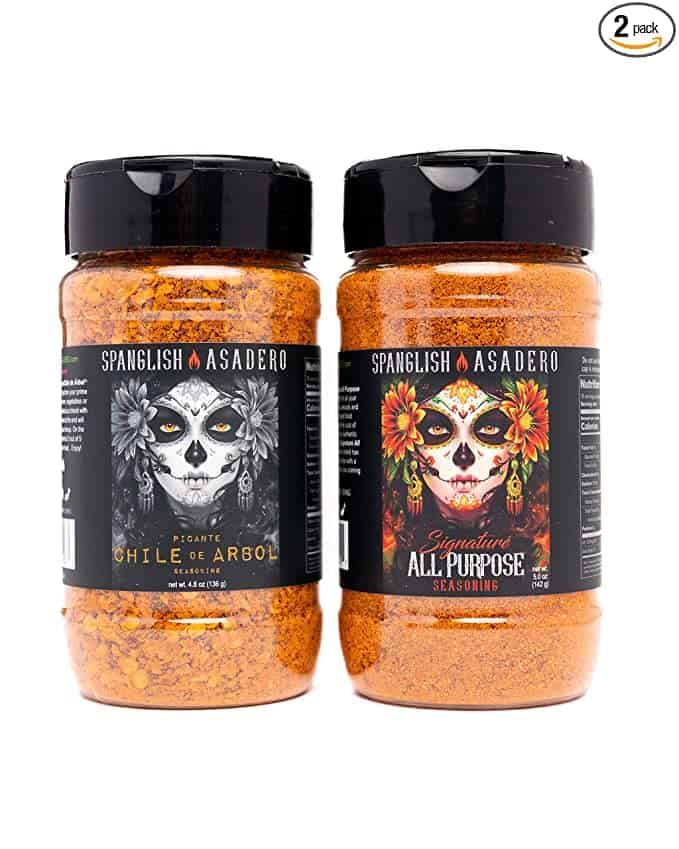 Spanglish Asadero®
5.0 oz. 2-Pack (10 oz.) All Purpose + Chile de Arbol | Authentic All-Purpose Low Sodium Mexican Seasonings for Beef, Chicken, Pork, Lamb, Vegetables | Flavorful Condiment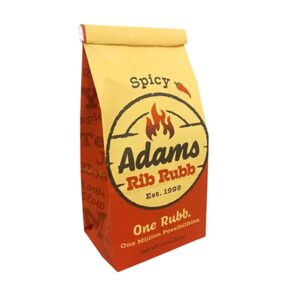 Spicy Adams Rib Rubb
BBQ Rub BBQ Seasoning
10. Old Forester Birthday Bourbon & Marcona Almonds with Rosemary and Salt
To continue our exploration, we turn to a delightful pairing that's perfect for a casual evening – Old Forester Birthday Bourbon and Marcona Almonds. The bourbon, a limited edition, well-aged treasure known for its richly layered flavors of dark chocolate, caramel, and a hint of spicy clove, impeccably complements the sweet, buttery taste of Marcona Almonds. The crunchiness of the almonds and the smoothness of the bourbon are a match made in culinary heaven, offering a relaxed yet sophisticated way to end an evening.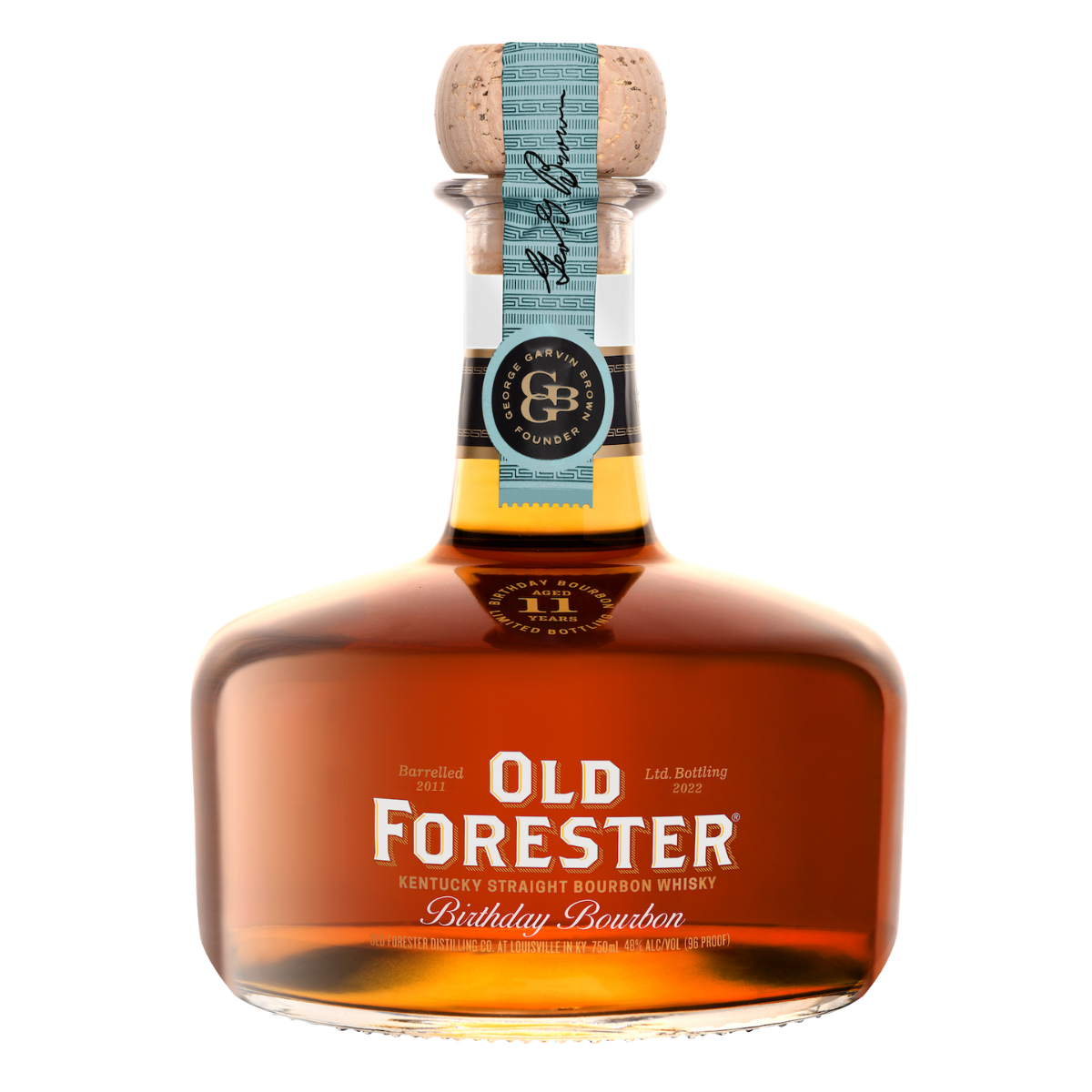 Old Forester
Birthday Bourbon 750.0ml –
$659.99
Kirkland
Marcona Almonds, Roasted and Seasoned with Sea Salt, 17.63 Ounce
Trader Joe`s
Roasted and Salted Marcona Almonds with Rosemary Net Wt. 6oz. (170g)
Nature's Garden
Mediterranean Almonds Roasted Garlic Almond, Savory Almond Snacks, Flavored Nuts Snack Pack, Seasoned Bulk Almonds, Gluten Free Almonds, Healthy Snacks for Adults
11. George Dickel No. 1 White Whiskey & Caviar
Firstly, let's indulge in the epitome of luxury – Caviar. Its distinct, briny flavor finds an unlikely but harmonious companion in George Dickel White Whiskey. The white whiskey, with its clean, crisp flavor, expertly balances the caviar's rich, sea-salt essence, enhancing its unique character without overpowering it.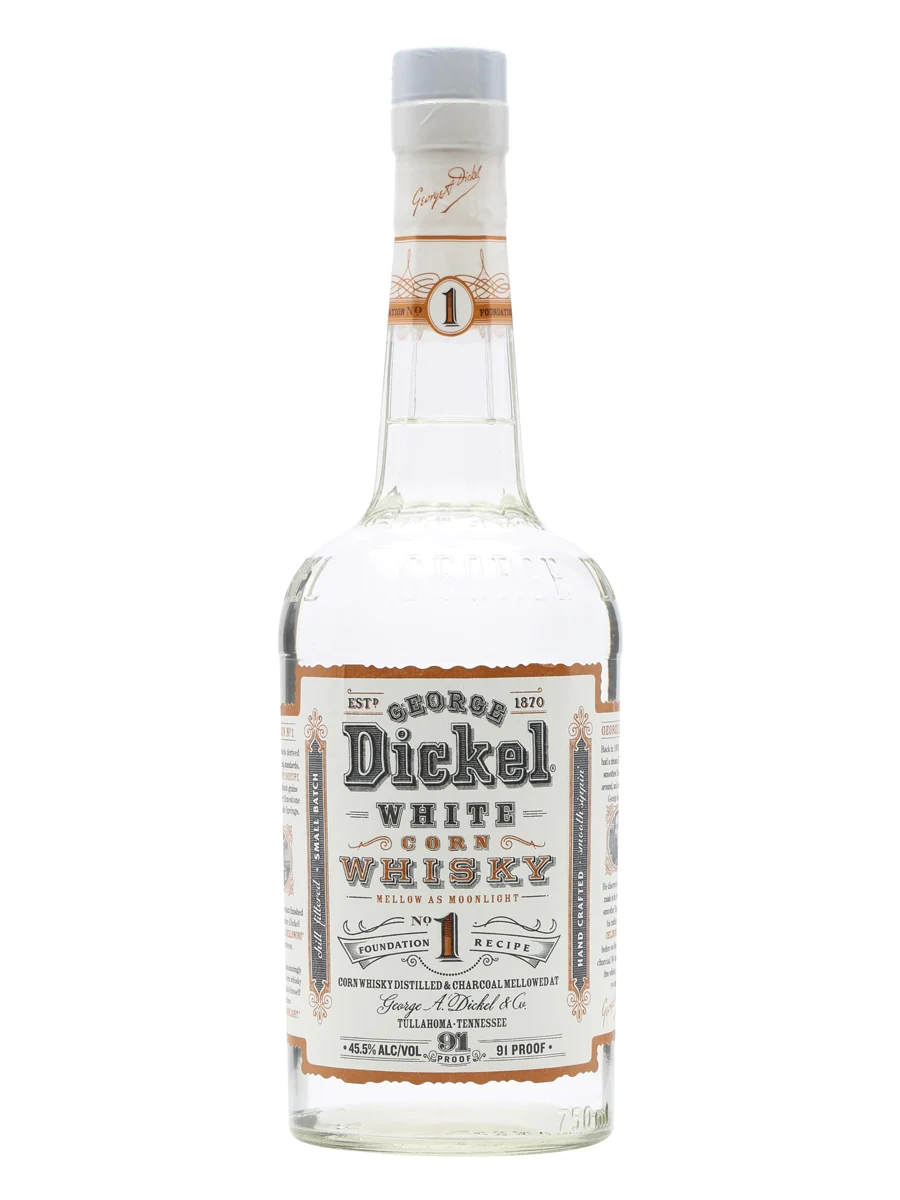 George Dickel
No. 1 White Corn Whiskey 750.0ml –
$23.99


Agustson
Black Lumpfish Caviar Roe, 12 Ounce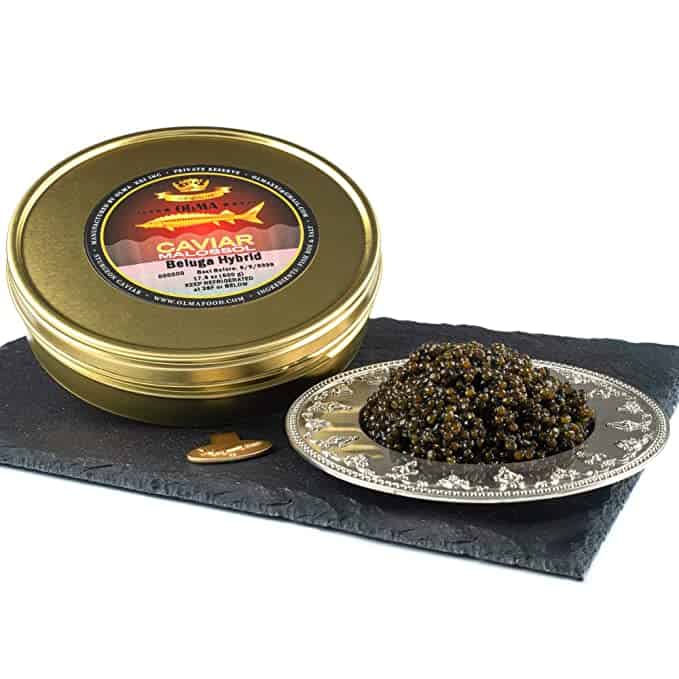 OVERNIGHT SHIPPING – OLMA Beluga Hybrid Sturgeon Black Caviar from Italy – Rated Top Caviar in the World – 17.6 oz / 500 g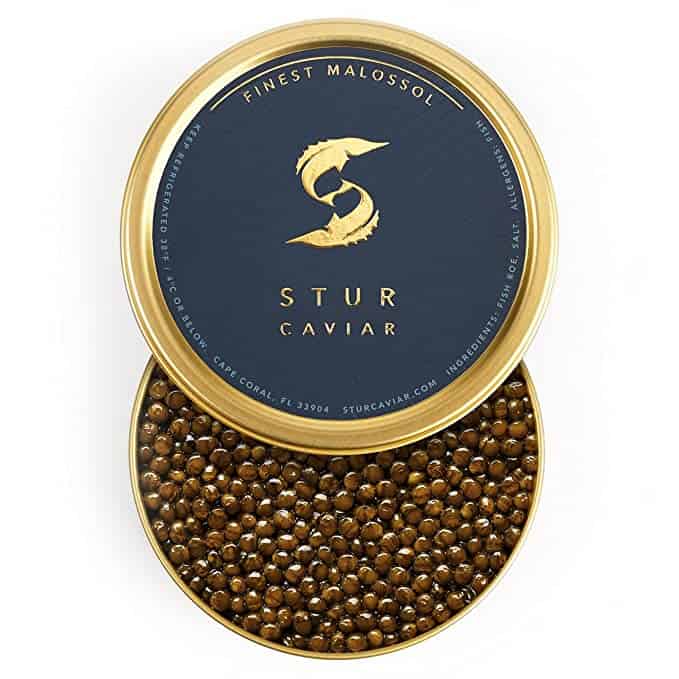 STUR
Imperial Kaluga Sturgeon Caviar – 3.5 OZ / 100 GR – Kaluga Black Roe – OVERNIGHT GUARANTEED
12. Knob Creek Bourbon & Cured Spanish Chorizo
Next, we find the spicy, smoky notes of cured Spanish chorizo wonderfully complemented by tasting notes made by Knob Creek Bourbon. The bourbon's full-bodied, slightly sweet profile with a hint of spice mirrors the chorizo's robust character, creating a savory symphony that is both hearty and satisfying.
Knob Creek
Kentucky Straight Bourbon Whiskey 1.0L-
$47.99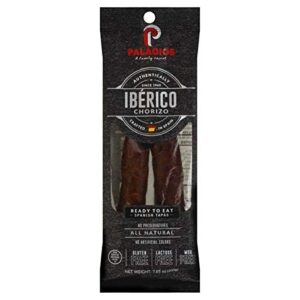 Palacios
Iberico Chorizo,
7.05 oz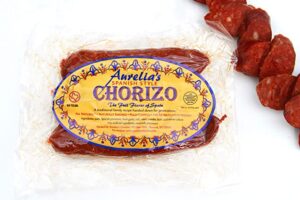 Aurelia's Spanish Chorizo
All-Natural, Keto Friendly, Fully Cooked Sausage w/ the Full Flavor of Spain. No Gluten. Whole 30 & Paleo Friendly – 8oz
Mercado Famous
Chorizo Iberico Sausage – Sliced Spanish Chorizo Sausage Imported from Spain – Sliced Thin, Ready to Eat – 3 – 2oz Vacuum Sealed Envelopes 6oz

13. Basil Hayden's Bourbon & Goat Cheese
The creamy, tart nature of goat cheese pairs impeccably with Basil Hayden's Bourbon. Known for its high-rye content and its light-bodied, approachable flavor profile, the bourbon cuts through the cheese's tanginess while its honey undertones harmonize with the cheese's creamy texture.
Basil Hayden
Kentucky Straight
Bourbon Whiskey 750.0ml –
$47.29
365 By Whole Foods Market
Goat Cheese Crumbles, 6 Ounce
14. Wild Turkey 101 & Honey Comb with Cayenne
The sweet heat of honey comb with a dash of cayenne is a daring partner for Wild Turkey 101. The bourbon's high alcohol content and bold, spicy profile are tempered by the honey's sweetness while the cayenne adds an exciting layer of complexity.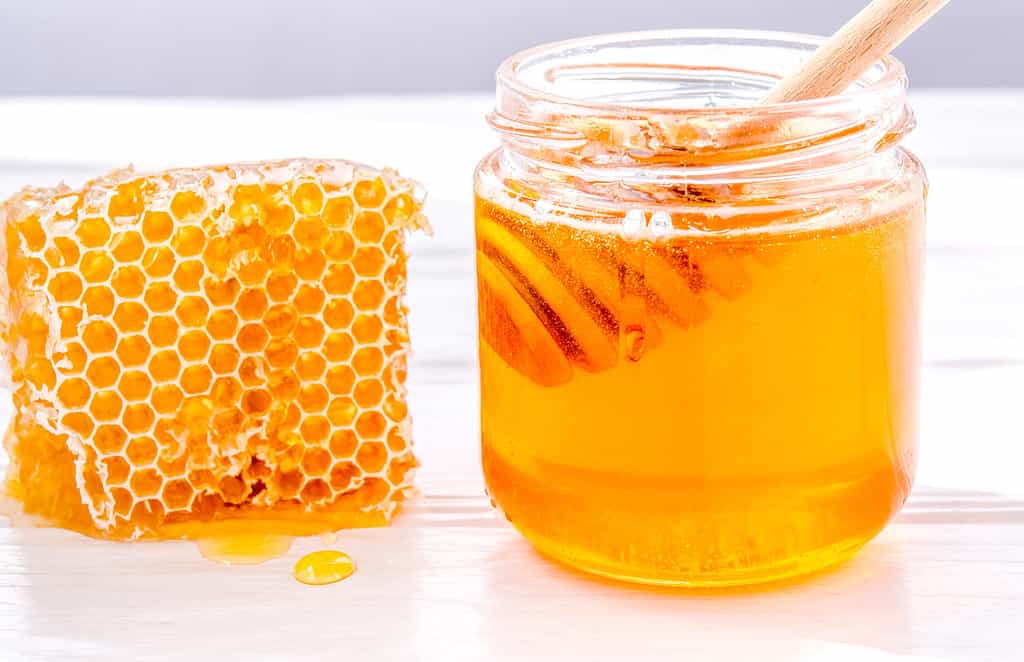 Wild Turkey 101
1.0L bottle – from $34.09
Florida Raw Apiaries
Raw and Unfiltered Wildflower Honey with Comb, 16 Ounce
Palermo Honeycomb
100% Edible, All-Natural, Gourmet Raw Honeycomb, No Additives, No Preservatives – 7 oz
Pure Raw Acacia Honeycomb by Savannah Bee Company
Comes in a Beautiful Gift Box and a Honeycomb Knife – All Natural, Organic, 100% Edible and Unfiltered Honeycomb – 12.3 Ounce
15. Booker's Bourbon & Baked Brie with Pine Nuts and Peach Marmalade
A delightful medley of baked brie, pine nuts, and peach marmalade finds its perfect match in Booker's Bourbon. The bourbon's robust, full-flavored profile with hints of vanilla and oak heightens the brie's creaminess, accentuates the marmalade's sweetness, and adds depth to the toasty pine nuts.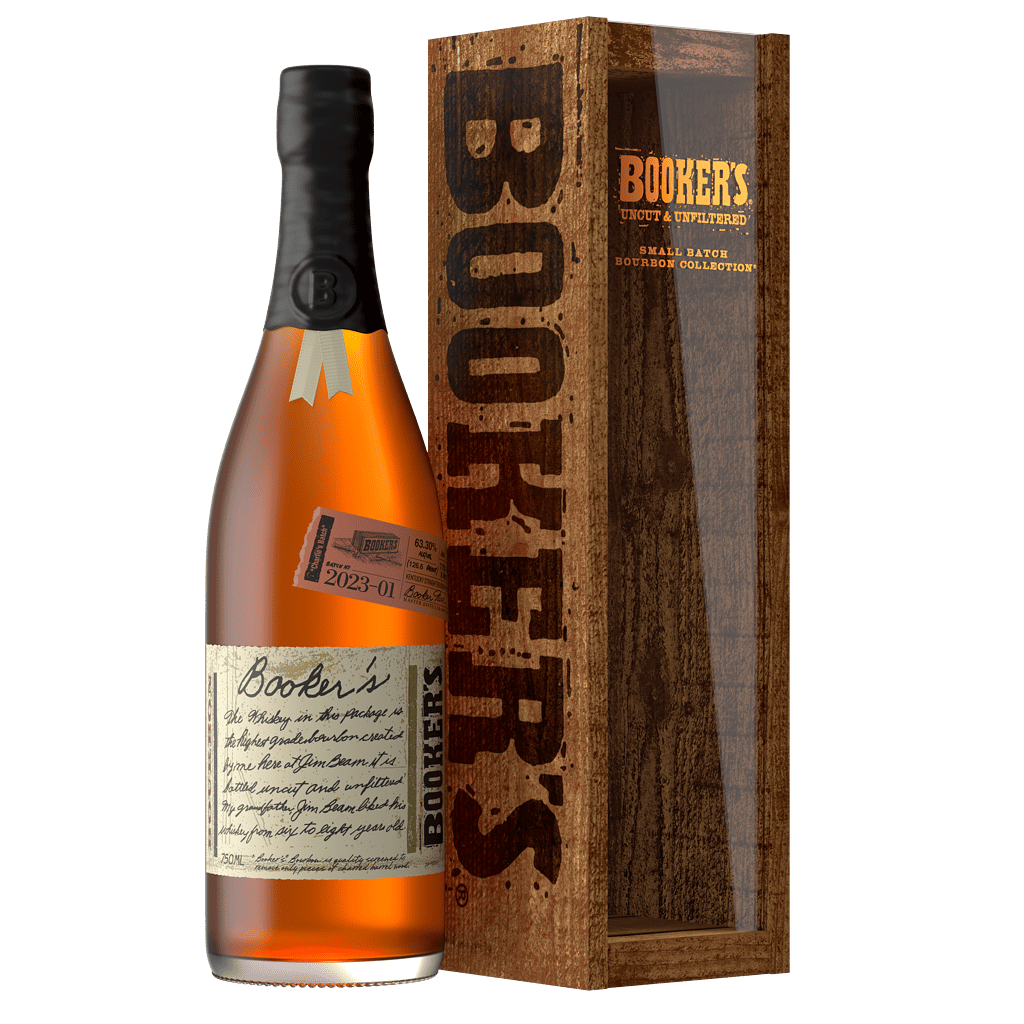 Booker's Bourbon Whiskey
16. Russell's Reserve Bourbon & Spicy Pickles
For those who prefer a bit of a kick, spicy pickles paired with Russell's Reserve Bourbon is a true palate pleaser. The bourbon, with its rich, spicy character and subtle notes of vanilla and oak, harmonizes with the pickles' acidity and heat, balancing their intensity while adding a layer of complexity.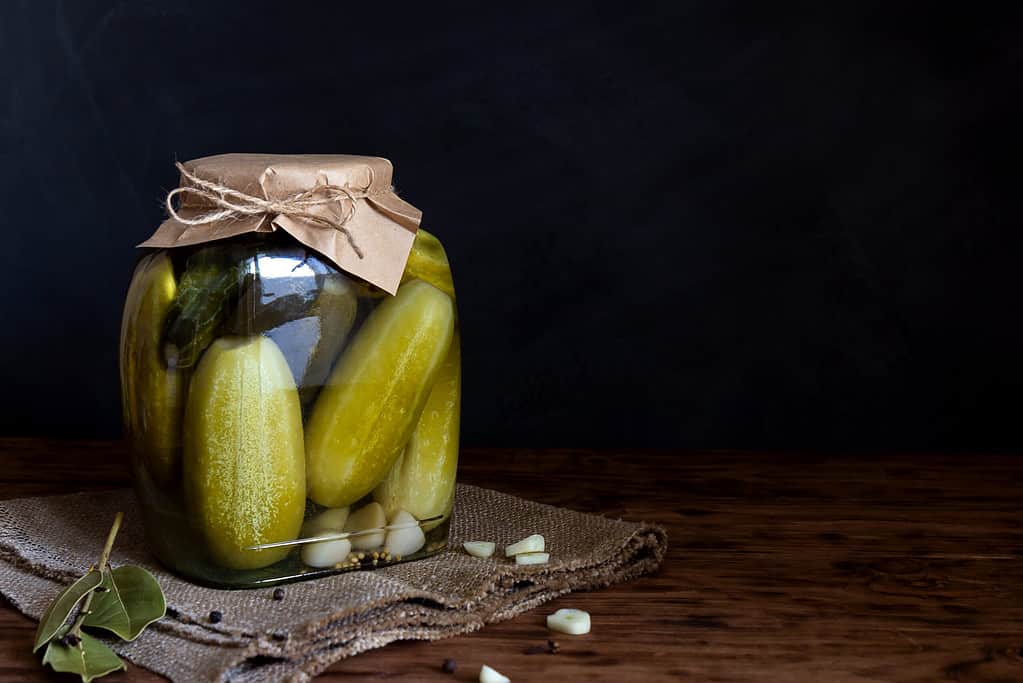 Russell's Reserve
Single Barrel Bourbon 750.0ml –
$72.99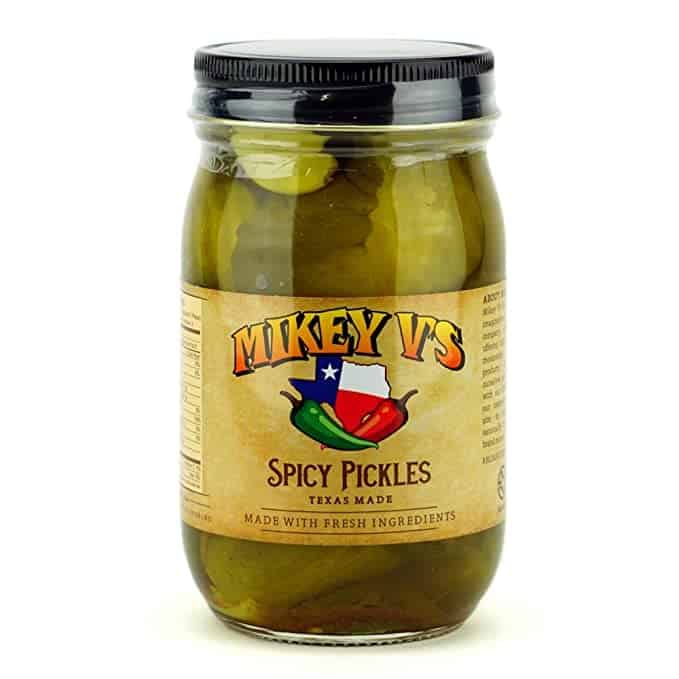 Mikey V's
Spicy Carolina Reaper Pickles (1 Jar)
$11.99
Killer Hogs
Spicy Garlic Pickles | Always Crisp Pickles with Sweet, Garlic, and Heat | Great with BBQs, Grilling, and Everday Meals | 16 oz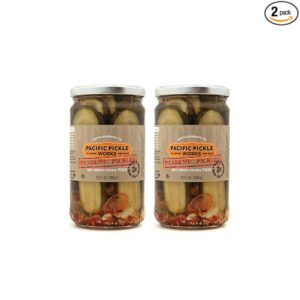 Pandemic Pickles
Spicy Caraway Pickle Halves with Habanero, Jalapeño, Garlic – Gourmet Hot Pickles for Sandwiches, Snacking – non-GMO, Kosher, Sugar-Free, Gluten-Free 24oz Jar (2-pack)
17. Hudson Baby Bourbon & Sundried Tomatoes in Goat Cheese
Sundried tomatoes enveloped in goat cheese are an elegant companion to Hudson Baby Bourbon. The bourbon, known for its sweet, corn-forward flavor profile with hints of vanilla and caramel, enhances the cheese's creaminess and heightens the tomatoes' concentrated sweetness.
Hudson
Bright Lights Big Bourbon Whiskey 750.0ml –
$49.99
Tomato Bliss Fire Roasted Tomatoes, 2 Pack Gourmet
Heirloom Tomatoes, Roasted in Olive Oil,
Balsamic Vinegar, Salt, Pepper (Original, 16 OZ)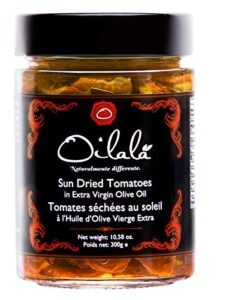 Sun dried Tomatoes
in Extra Virgin Olive Oil – Barletta – Italy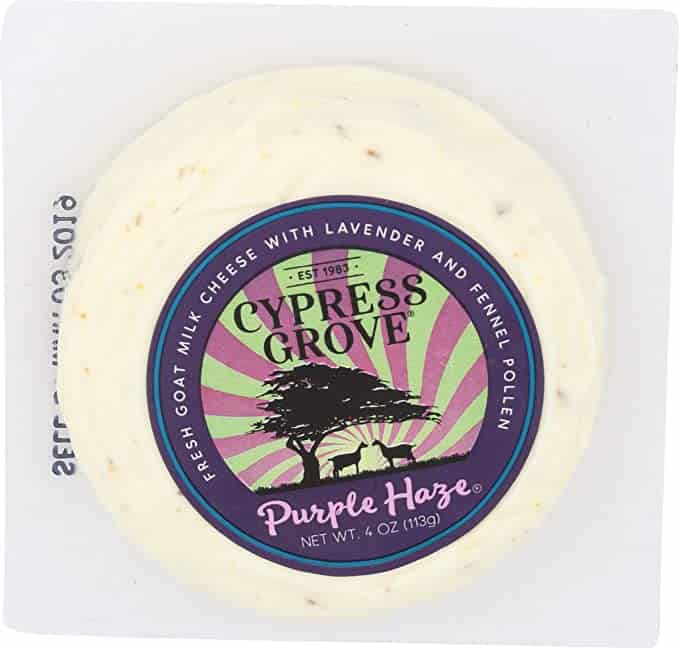 CYPRESS GROVE
Purple Haze Goat Cheese, 4 OZ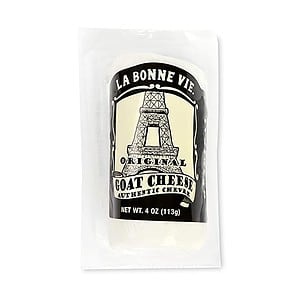 La Bonne Vie Original
Goat Log, 4 oz
18. Michter's US*1 Bourbon & Dark Chocolate Truffles
Indulge your sweet tooth with dark chocolate truffles paired with Michter's US*1 Bourbon. The bourbon's rich, fruity notes and smooth, mellow finish delicately enhance the truffles' deep cocoa flavor, creating a dessert pairing that is both elegant and satisfying.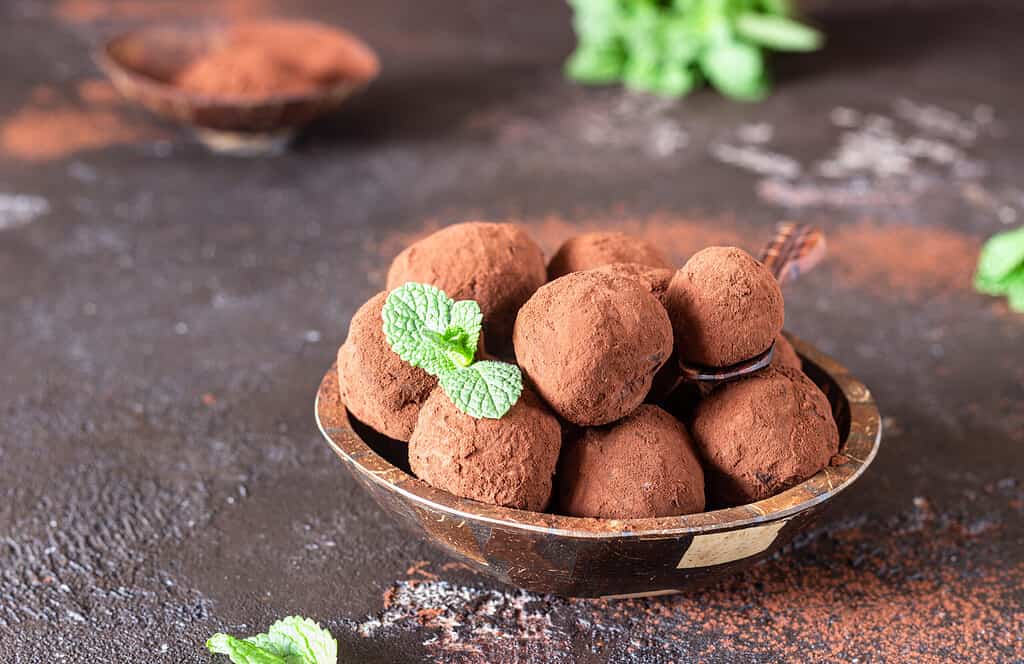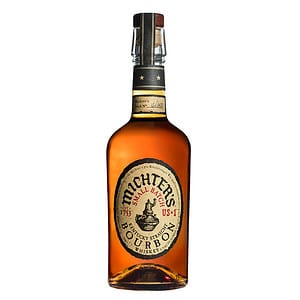 Michter's
US★1 Kentucky Straight Bourbon 750.0ml –
$49.99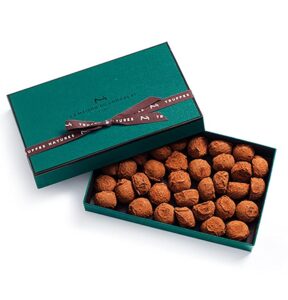 La Maison Du Chocolat
Premium Dark Chocolate Truffles Gift Box – 35pcs Gourmet French Chocolate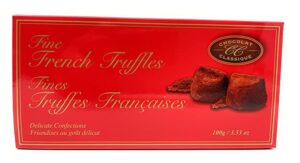 Chocolat Classique Small Red Box Fine
French Truffles
Delicate Confections Soft Delicious
Powdered Chocolate Truffles 3.53 Ounce Box
19. Eagle Rare Bourbon & Prosciutto-Wrapped Melon
The sweet and salty combination of prosciutto-wrapped melon is beautifully echoed in Eagle Rare Bourbon. The bourbon's sweet, robust flavor with a hint of toasty oak pairs impeccably with the melon's sweetness and the prosciutto's saltiness, resulting in a pairing that is refreshingly balanced.

Eagle Rare
10 Year Bourbon
1.75L –
$84.99
Volpi
Pre-Sliced Prosciutto – 3 oz
Italian Prosciutto
Ham Whole Boneless (13-14 Lb)
20. Knob Creek Smoked Maple Bourbon & Chicken Wings with Spicy Peanut Sauce and Cucumbers
In our grand finale, the smoky sweetness of Knob Creek Smoked Maple Bourbon makes an ideal pairing for chicken wings coated in a spicy peanut sauce, accompanied by fresh cucumbers. The bourbon's rich, smoky notes and hint of sweet maple syrup contrast beautifully with the wings' spicy, nutty flavors, while the cucumbers offer a refreshing palate cleanser. This pairing is a true celebration of bold, contrasting flavors, making it a fitting conclusion to our refined exploration of bourbon and food pairings.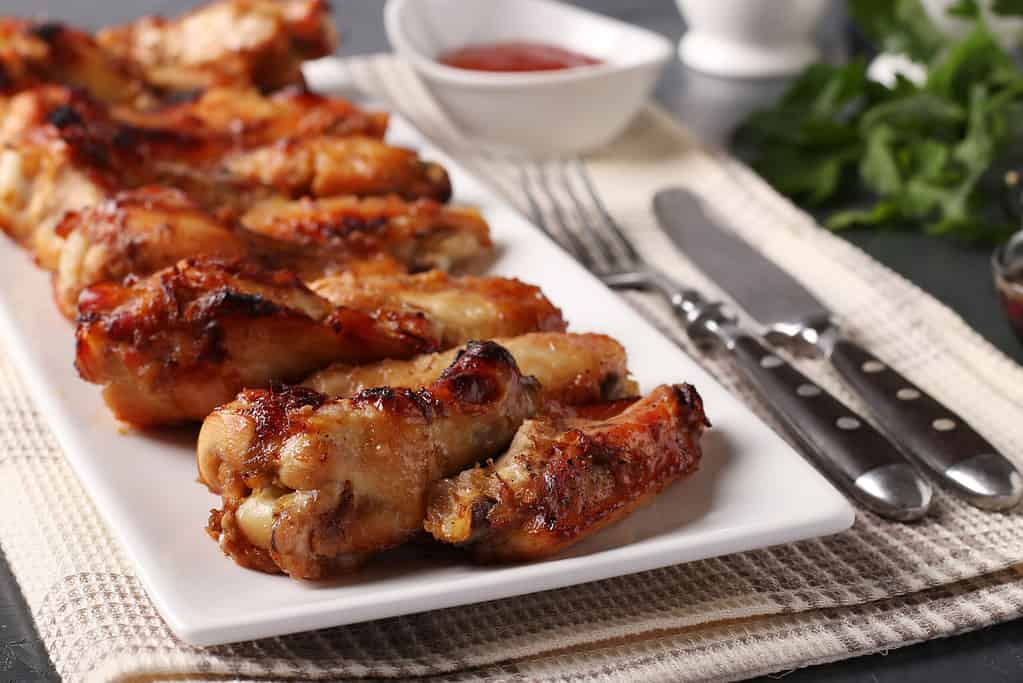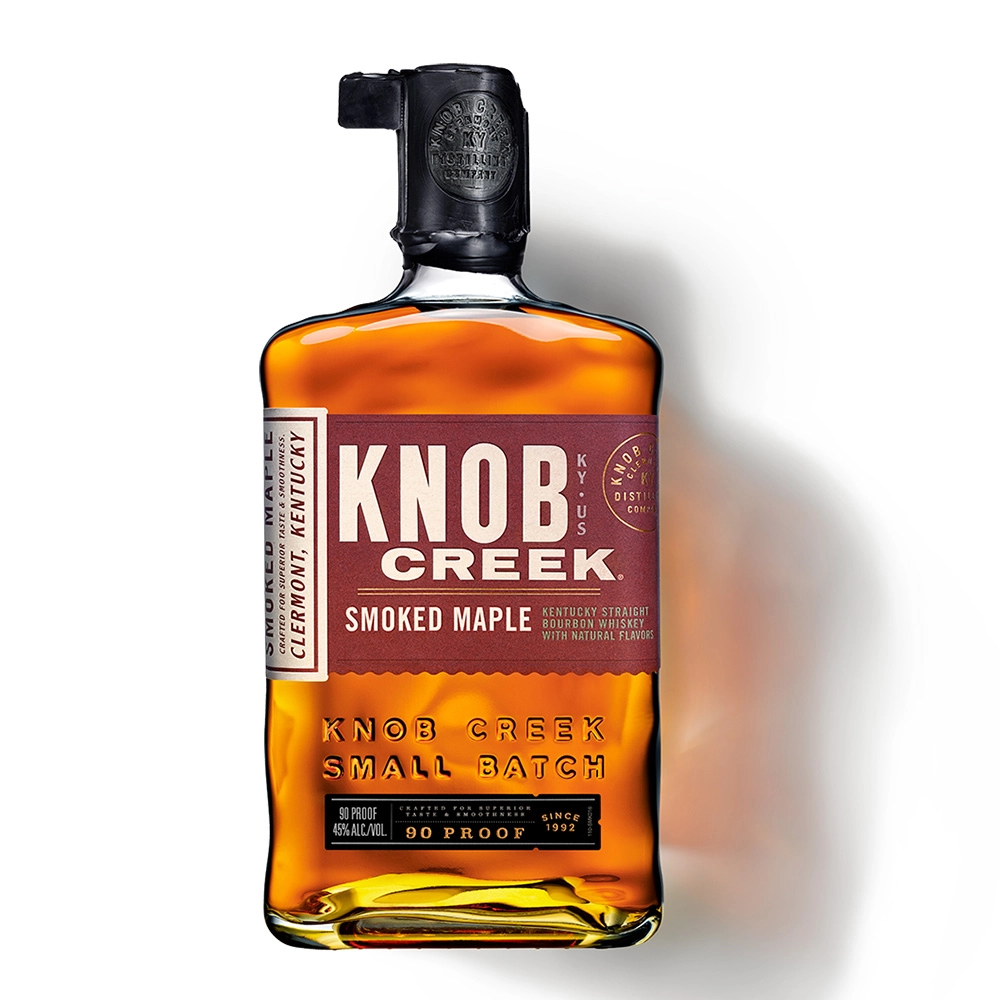 Knob Creek
Smoked Maple Kentucky Straight Bourbon Whiskey
750.0ml –
$32.29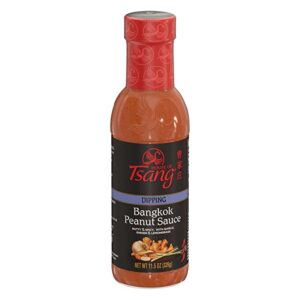 HOUSE OF TSANG
Bangkok Peanut
Sauce,11.5 Oz
Jade
All-Natural Sichuan Peanut Sauce, 13.5 oz.
Key Considerations For Successfully Pairing Bourbon
Alright, hotshot, before you dive headfirst into the bourbon-pairing deep end, here are a couple of nuggets to keep in mind:
Know Your Bourbon: Every bourbon has its own unique flavor profile. Some are sweeter with notes of caramel and vanilla, while others might have that spicy kick or oaky undertone. Before you start playing matchmaker, familiarize yourself with what's in your glass. Remember, it's a bit like dating; get to know them before introducing them to the family (or, in this case, the food).
Think Balance, Not Battle: When pairing, you're aiming for a harmonious union, not a taste-bud wrestling match. If your dish is super spicy, consider a bourbon that can cool things down a bit or complement that spice. On the flip side, a rich, creamy dessert might need a bourbon with a bit more oomph to cut through and balance things out.
Experiment and Have Fun: The beautiful thing about bourbon pairing? There's no one-size-fits-all answer. What tingles my taste buds might not do the same for yours. So, get playful! Experiment, mix, match, and find your own killer combos. And hey, if you discover the next big pairing, give your ol' pal JL Surjan a shoutout, eh?
Now, armed with these insights, you're all set to take on the bourbon-pairing world. Let the flavor adventures begin!
Taking it to the Next Level: How to Elevate Your Bourbon Pairing Game
Okay, so you've got the basics down, and you're feeling pretty swagger about it. But, my friend, there's always another flavor frontier waiting to be explored! Ready to unlock the master level?
Master the Art of Infusions: Consider creating bourbon infusions with herbs, fruits, or spices. This not only jazzes up your bourbon game but gives you a fresh arsenal for pairing. Imagine a rosemary-infused bourbon with your lamb BBQ or a cherry-infused one with a decadent dessert. Sky's the limit!
Interactive Tasting Nights: Host a bourbon pairing party! Have a spread of different foods, from chocolates to cheeses and, of course, some BBQ. Allow your guests to play, mix, and match. It's a fab way to discover new pairings, plus who can resist a good ol' tasting soirée?
Pair Beyond Food: Bourbon ain't just for grub. Think about pairing with experiences or moods. Maybe there's a bourbon that's just right for a rainy evening with jazz playing in the background or one that fits a sunny afternoon reading session.
Bourbon pairing is as much an art as it is a science. Dive deep, let your creativity run wild, and remember, the best pairing is the one that brings you joy and maybe a cheeky grin. Cheers to more delectable discoveries, superstar!
Alternatives to Bourbon Pairing
Alright, alright, so you love the idea, but maybe bourbon isn't always your jam, or you're just looking to diversify your flavor portfolio. I get it! Let's explore some tasty alternatives that still bring the flair and fun:
Wine Pairing: The classic go-to! Whether it's a crisp white with some grilled chicken or a robust red with a juicy steak, wine has been the old reliable in the pairing game for eons. Plus, there's a world of wines to explore, from light rosés to deep, complex vintages.
Craft Beer & BBQ: Oh baby, this is a combo that has been stealing the spotlight recently. With the explosion of craft breweries, there's a beer for every palate and dish out there. IPAs, stouts, lagers – each brings its own flair. And let me tell ya, a smoky BBQ paired with a rich stout? That's a ticket to Flavor Town!
Coffee Concoctions: Being a coffee aficionado myself, I can't resist mentioning this. Why not venture into the world of pairing different coffee brews with food? A citrusy light roast with a zesty dessert or a robust dark roast with a chocolate cake? It's not just for breakfast anymore!
Remember, the pairing game is vast and varied. While bourbon holds a special place in our hearts, there's a whole universe of flavors waiting to dance on your tongue. So, keep exploring and let those taste buds boogie!
Wrapping Up and My Experience With Bourbon Pairing
Phew, what a flavorful ride, right? We've traversed the valleys of vanilla notes, climbed the peaks of smoky BBQ, and dipped our toes in the rivers of rich bourbon. But all adventures, no matter how tasty, must come to an end… for now.
Having spent countless evenings (and some afternoons, don't judge) exploring the harmonies between bourbon and various treats, I can vouch for the magic it brings to the table. Or grill. Or coffee cup. My blog, jlsurjan.com, is a testament to this delicious journey, where I've poured out (pun totally intended) my heart, soul, and occasionally some bourbon.
So, why listen to ol' JL Surjan? Cause, my friend, I've BBQed, brewed, and bourboned my way through many a pairing debacle to bring you the crème de la crème of combos. Take it from a guy who blogs about coffee, bourbon, and BBQ with fervor: the world of flavors is vast, and I'm here to be your compass. Until our next tasty adventure! 🥃🍖☕🎉
Disclosure: Our blog contains affiliate links to products. We may receive a commission for purchases made through these links. However, this does not impact our reviews and comparisons. We try our best to keep things fair and balanced, in order to help you make the best choice for you.