Best Coffee Shops in New Orleans 2023
Hello Ladies & Gentlemen,
J.L. Surjan here, with yet another exploration of life's finer things, this time sharing my hand-picked coffee experiences from the vibrant city of New Orleans. It's a city steeped in history, rich culture, and the sensual delights of food and drink – the perfect place to explore the magic of the coffee bean.
And what could be more fitting for a gentleman who appreciates the art of quiet confidence, the allure of refinement, and the pleasures of a slow-paced life? Today, we're going to journey through some of the most alluring coffee shops that New Orleans has to offer, their stories steeped in aromatic allure as we traverse the spectrum of this city's vibrant coffee scene.
With a rich and vibrant history, New Orleans has a lot to offer the discerning gentleman, especially when it comes to its coffee culture. As cities go, it offers a unique blend of the old-world charm and modern sophistication, making it an ideal place for those who appreciate the finer things in life. Amid the jazz-filled streets, the enticing aroma of gumbo, and the iconic architecture, you'll find a series of distinctive coffee shops, each with their own personality and flair. This article is your guide to the best coffee shops in New Orleans, exploring those special spots that serve not just a cup of joe, but a truly memorable experience steeped in New Orleans' rich culture.
What Are the Top Best Coffee Shops in New Orleans?
In my gentlemanly exploration of New Orleans' coffee scene, it's challenging to narrow down the top three as each shop offers its own unique charm, ambiance, and of course, a delightful take on the coffee experience. However, if we're to highlight three based on the depth of their coffee expertise, the artistry in their brewing, and the overall ambiance, here are my top picks:
| FIRST PLACE | SECOND PLACE | THIRD PLACE |
| --- | --- | --- |
| Café du Monde | French Truck Coffee | Hey! Café & Coffee Roastery |
| The history, charm, and iconic chicory-infused café au lait make this café a must-visit destination. The unmatched ambience and historical relevance coupled with the unforgettable beignets place Café du Monde in a category all its own. | The freshness of their locally roasted coffee, the intimate, laid-back atmosphere, and the striking yellow truck branding set French Truck Coffee apart. Their dedication to quality and craftsmanship is truly commendable, making it a haven for true coffee lovers. | Hey! Café & Coffee Roastery stands out as a testament to artisanal dedication in New Orleans' bustling coffee scene. With an in-house roastery, they ensure every cup is brewed from freshly roasted beans, delivering an unparalleled freshness and flavor profile. |
| | | |
No discussion about New Orleans coffee would be complete without a nod to the legendary Café du Monde. Established in 1862 in the French Market, this café is an iconic fixture of the city's history. Known worldwide for their chicory-infused café au lait and beignets, Café du Monde offers a grand tableau of quintessential New Orleans experience.
The chicory-laced coffee delivers a slightly bitter undertone that complements the café au lait's smooth creaminess, a perfect balance much like the quiet confidence that underscores a well-rounded gentleman. Pair your coffee with their freshly made beignets, served hot and dusted generously with powdered sugar. It's a subtle, elegant luxury akin to a well-aged bourbon — a deep-rooted tradition that never goes out of style.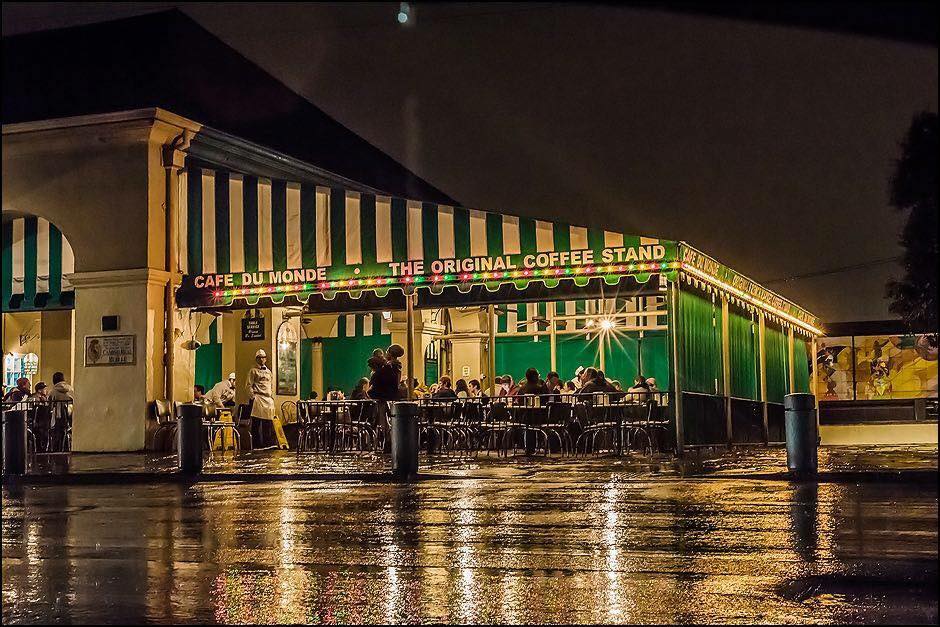 The French Truck Coffee is a bright, jovial addition to the coffee landscape of New Orleans, known for their fresh, locally roasted coffee. This trendy spot, with its iconic yellow truck and quaint décor, offers an intimate, laid-back atmosphere, ideal for savoring your cup in leisure.
Their beans are locally sourced, roasted in small batches, and presented in various unique blends that the baristas are happy to explain. This is where your appreciation for artisanal craftsmanship will find a home. It's the BBQ of the coffee world, where the beans are the meat, the roast is the smoke, and the final cup is a labor of love and patience, to be savored slowly, sip by elegant sip.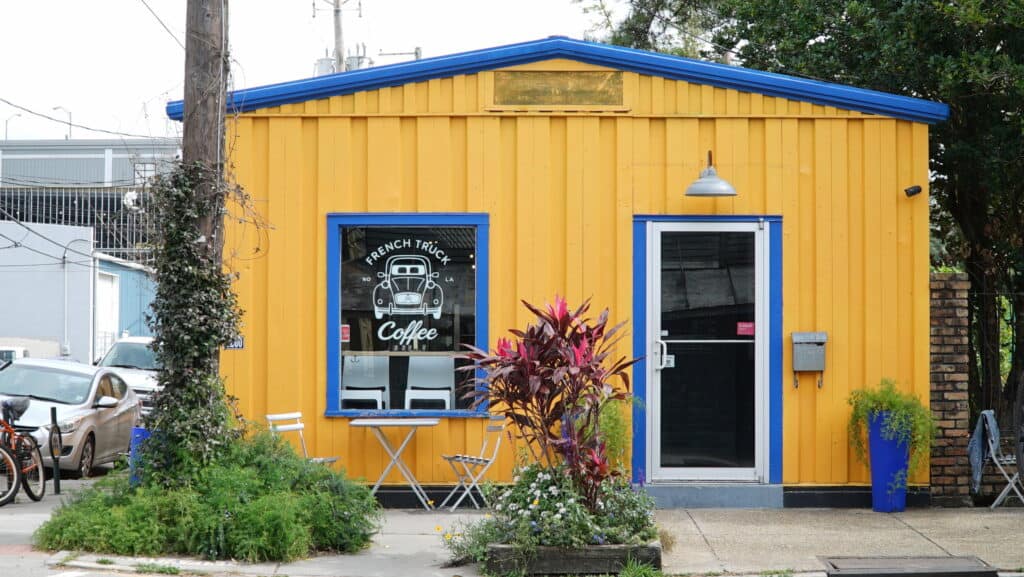 Up next is the Mojo Coffee House, a modern-day interpretation of classic New Orleans charm. With two locations in the city, Mojo is a staple among the locals and a treasure for the connoisseur. The place is a blend of comfort and style, adorned with works of local artists, and filled with the alluring aroma of expertly prepared coffee.
Each cup here tells a story. Whether you're a fan of single-origin pourover or a traditional cappuccino, the baristas at Mojo create each brew with precision and respect for the coffee's journey from the field to the cup. Just like a well-tailored suit, a perfect cup of coffee exudes quality, and Mojo's devotion to that quality reflects the refinement and luxury we all strive to incorporate into our lives.
Last, but certainly not least, is the Cherry Espresso Bar. Initially operating out of a pop-up stand inside a laundromat, Cherry Espresso has now matured into two full-fledged shops, retaining its humble charm while offering high-quality brews.
One of the highlights here is their attention to detail. From the beans to the brewing techniques and presentation, every cup they serve is an exercise in perfection. They source their beans from a variety of roasters, ensuring a rotating selection of flavors. Think of this as the wardrobe of the coffee world. Just as one changes their outfit to suit the occasion, the changing selection at Cherry Espresso Bar invites you to explore and enjoy a new flavor profile with each visit.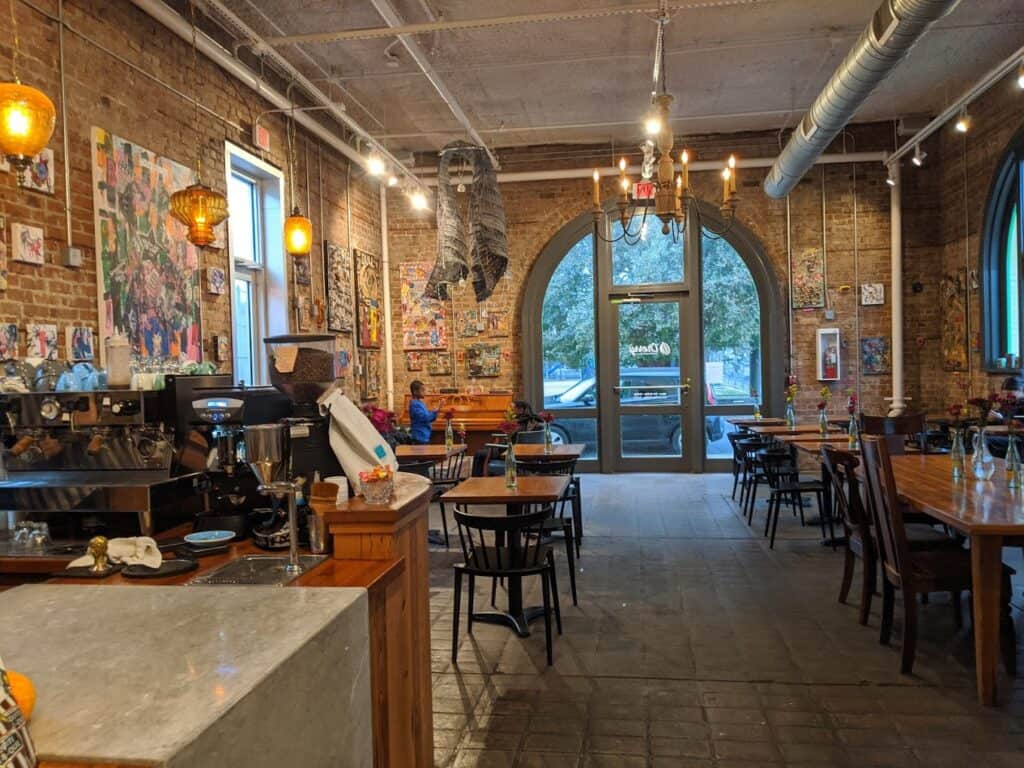 From the bustling city scene, let's now journey to a vibrant spot that celebrates the unique, quirky charm of New Orleans – Z'otz Coffeehouse. Tucked away in the Riverbend area, Z'otz is an eclectic sanctuary of art, local culture, and fantastic coffee.
Adorned with local art pieces, Z'otz is not just a coffee shop, but a gallery, a stage, and a reflection of the community. Their coffee is robust and delicious, a mix of traditional brews and creative concoctions that echo the city's spirit. It's like that bold fashion statement that never fails to turn heads – different, daring, and entirely its own. Whether you're in the mood for a classic Americano or their tantalizing Mayan Mocha, Z'otz ensures that every cup is a memorable experience.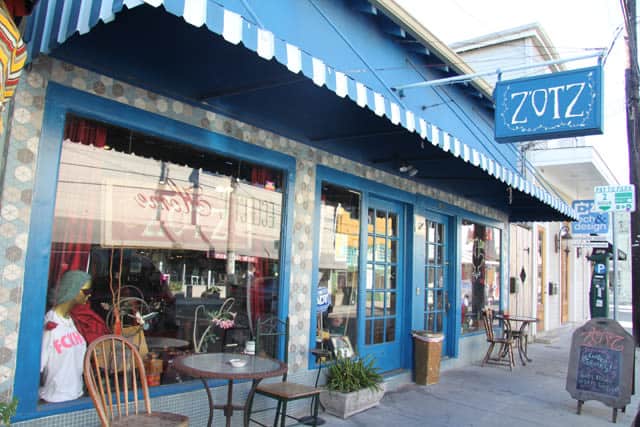 Rounding off our list, The Station Coffee Shop & Bakery is a testament to the city's resilience and spirit. Housed in a converted historic service station, The Station serves up delicious cups of coffee and a selection of pastries in a warm, friendly environment.
Their specialty coffees are a delight to savor, each blend and roast chosen to create a harmony of flavors that dances on the palate. Much like a well-orchestrated piece of music, every element at The Station plays its part to perfection, from the ambiance to the menu, to create a memorable experience.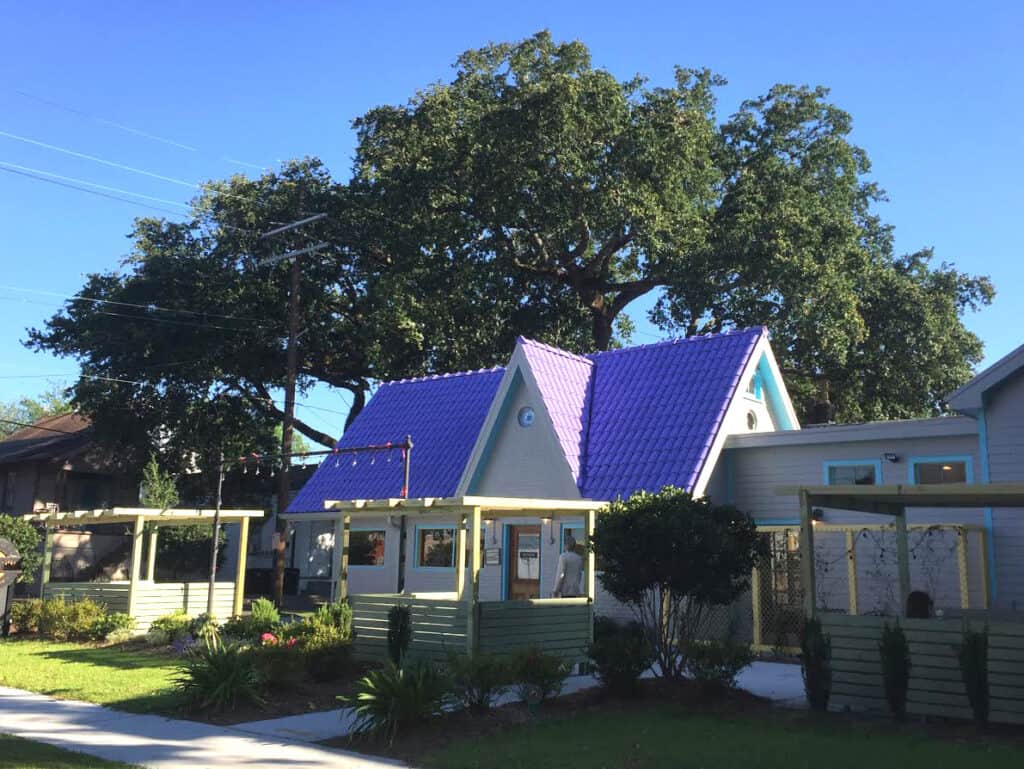 Delving further into the heart of the city, we arrive at Mammoth Espresso. Nestled in the downtown area, this modern coffee bar is an emblem of minimalist elegance, blending the sophistication of a luxury lounge with the warmth of a local café.
Much like a classic timepiece, the beauty of Mammoth Espresso lies in its precise attention to detail. Each espresso shot is expertly weighed, each pour-over meticulously brewed, and each cup served is a testament to the baristas' dedication to their craft. Their selection of craft espresso drinks and rotating single-origin offerings invite you to explore the complexities of coffee in a quiet, refined setting.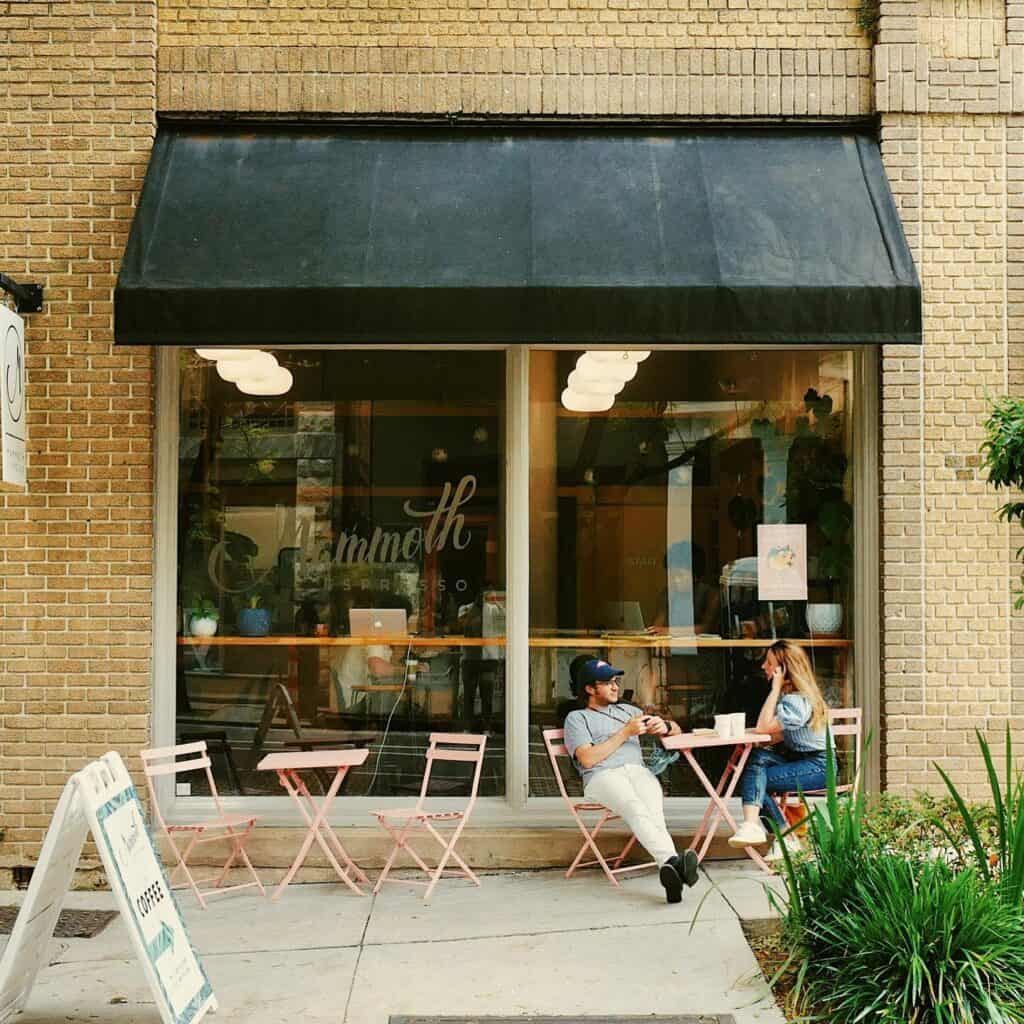 Continuing our coffee journey, we stumble upon Hey! Café & Coffee Roastery, a bright, quirky, and genuinely New Orleanian spot. With its colorful décor and cheerful ambiance, it echoes the laid-back, artistic spirit of the city.
Their in-house roastery ensures a fresh cup of coffee with every order, reminiscent of the joy of opening a newly purchased bottle of bourbon. Each sip resonates with layers of flavors, unraveling the journey from the bean to the cup. It's an experience that marries leisure with a deep appreciation for the art of coffee.
Rue De La Course, set in a former bank, resonates with the historical charm that's quintessentially New Orleans. High ceilings, ornate moldings, and a cozy ambiance make this coffee shop a unique blend of the past and present, offering a relaxing setting to enjoy your cup of Joe.
The offerings here are straightforward, robust, and satisfying — very much like a man who values quiet confidence and straightforward honesty. The coffee is strong, the pastries are delightful, and the atmosphere is a subtle reminder to appreciate the architectural artistry often overlooked in our fast-paced lives.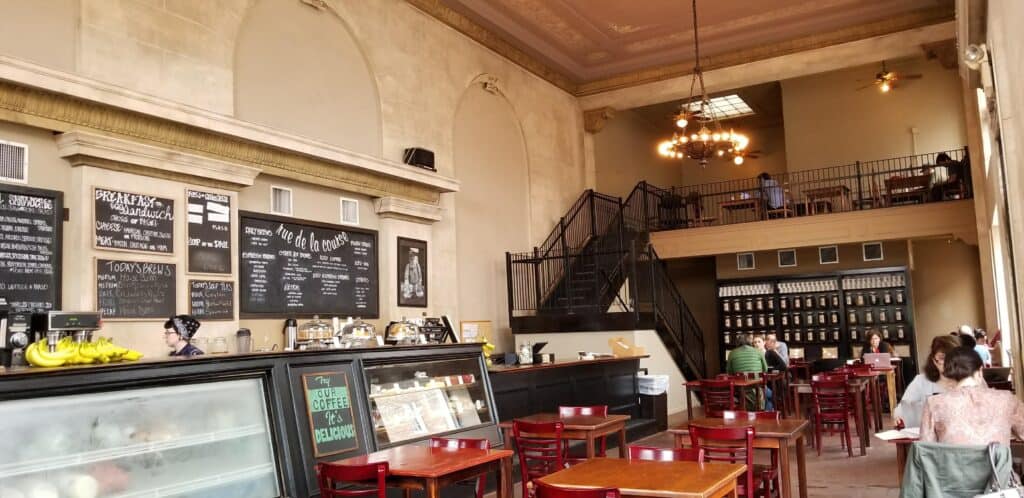 Lastly, we have The Orange Couch, a modern, minimalist coffee shop that provides a cozy corner in the heart of the bustling Marigny neighborhood. Like a well-tailored suit that stands out in a crowd, The Orange Couch draws you in with its understated charm.
Its relaxed environment invites you to sink into the couch, sip on their expertly brewed coffee, and perhaps indulge in one of their mochi muffins. The focus here is on quality over quantity — each coffee offering is carefully selected, and the result is a cup that's as satisfying and nuanced as an evening spent in leisurely solitude.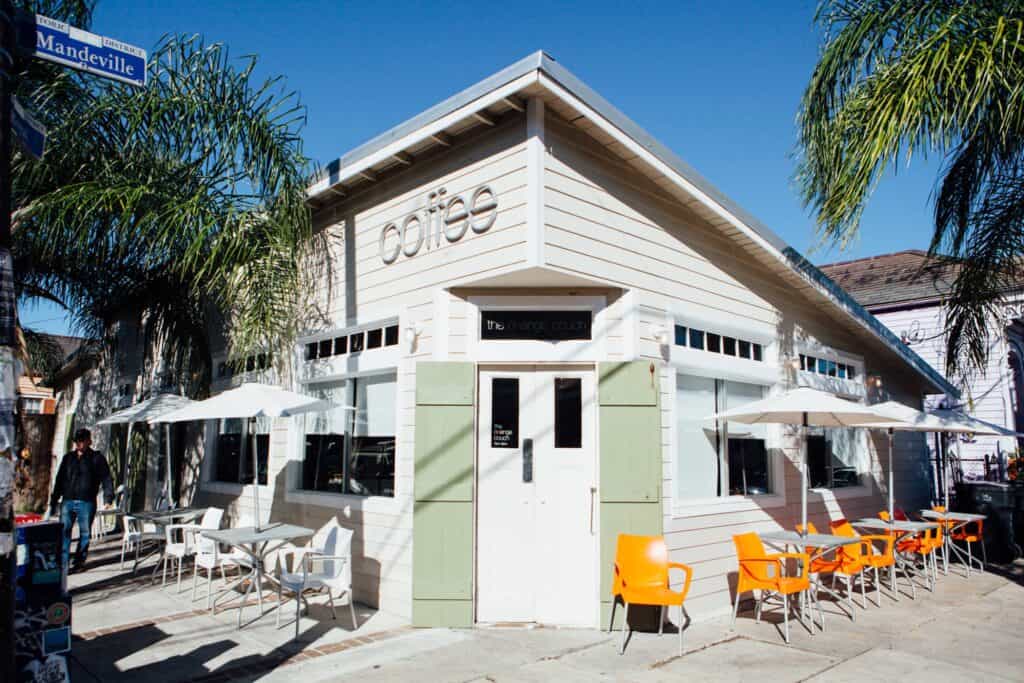 What are Coffee Shops in New Orleans Like?
Coffee shops in New Orleans are as diverse and vibrant as the city itself. A city known for its unique blend of cultures, music, food, and joie de vivre, the Big Easy's coffee scene embodies this spirit in every cup. Here's a general idea of what you can expect when visiting coffee shops in New Orleans:
In essence, New Orleans' coffee shops are not just places to grab a quick caffeine fix. They are part of the city's lifestyle and cultural fabric, each one offering a unique experience that reflects the spirit of this wonderful city.
Why Do I Need to Know this Coffee Shop in New Orleans?
Knowing about the best coffee shops in New Orleans can significantly enrich your experience of the city, especially if you're a gentleman who appreciates the finer things in life, much like savoring a glass of fine bourbon or indulging in a perfectly tailored suit. Here's why you need to know these coffee shops:
Experience Local Culture: Coffee shops are the pulse of a city. They are where local culture, community, and culinary arts converge. By visiting these coffee shops, you're not just getting a cup of coffee; you're immersing yourself in the city's culture, history, and community spirit.
Quality and Craftsmanship: The coffee shops mentioned are renowned for their commitment to quality and craftsmanship. They source high-quality beans, roast them to perfection, and brew them with precision. If you're a coffee lover, these places offer an opportunity to experience coffee at its finest.
A New Perspective: Each of these coffee shops offers a unique experience and a different perspective on the city. Whether it's a café that's been serving coffee for over a century, a modern coffee bar pushing the boundaries of coffee innovation, or a cozy neighborhood café that's a community hub, you're exploring different facets of the city with each visit.
Leisure and Pleasure: If you value a slow-paced life, visiting these coffee shops gives you an opportunity to pause, relax, and savor the moment. Much like enjoying a leisurely barbecue or unwinding with a glass of bourbon, a visit to these coffee shops is a celebration of life's simple pleasures.
Support Local Businesses: By visiting these coffee shops, you're supporting local businesses and contributing to the city's economy. Many of these coffee shops source their ingredients locally, collaborate with local artists, and actively contribute to their communities.
In a nutshell, knowing these coffee shops equips you with valuable insights into the city's vibrant coffee scene. It provides you with experiences and destinations that can make your time in New Orleans richer and more fulfilling. As always, it's about appreciating the journey, savoring the experience, and enjoying life one sip at a time.
Wrapping Up
Now that we've journeyed through the captivating landscape of New Orleans' coffee culture, explored the quirks and charms of its distinguished coffee houses, and celebrated the multifaceted allure of this vibrant city. From the chicory-infused café au lait of Café du Monde to the cutting-edge coffee innovations of Spitfire Coffee, we've discovered that New Orleans' coffee shops are not just places for a quick caffeine fix, but windows into the city's heart and soul.
Just as we appreciate the sophistication of a well-aged bourbon, the finesse of a custom-tailored suit, or the subtle flavors of a perfectly smoked brisket, the coffee shops of New Orleans invite us to slow down, engage our senses, and appreciate the artistry and craftsmanship that go into every cup.
Whether you're a resident of the Big Easy or planning your next visit, I hope this guide inspires you to explore these coffee shops and immerse yourself in the unique experiences they offer. Remember, life is not a race, but a journey to be savored. So, let's raise our coffee cups to the joy of discovery, the pleasure of leisure, and the satisfaction of savoring the finer things in life.
FAQS
Q1. What is unique about New Orleans' coffee culture?
New Orleans' coffee culture is steeped in history and tradition, with influences from the French and Spanish heritage. The city is famous for its chicory coffee, a tradition that dates back to the Civil War era. Today, New Orleans' coffee scene is a blend of this tradition with modern innovation and a focus on artisanal craftsmanship.
Q2. Where can I find the best chicory coffee in New Orleans?
Café du Monde, a legendary coffee shop in the French Market, is renowned for its chicory-infused café au lait. It's a must-visit destination for anyone looking to experience this traditional New Orleanian coffee.
Q3. Are there coffee shops in New Orleans that roast their own beans?
Yes, many coffee shops in New Orleans roast their own beans. French Truck Coffee, for instance, roasts their beans locally, ensuring the freshest and most flavorful coffee. Hey! Café & Coffee Roastery is another example of a coffee shop with an in-house roastery.
Q4. Are New Orleans' coffee shops good places to work or study?
Many coffee shops in New Orleans provide a cozy, relaxed environment ideal for working or studying. Shops like Rue De La Course and The Orange Couch offer free Wi-Fi and have spaces where you can set up your laptop and work while enjoying a great cup of coffee.
Q5. Are there coffee shops that also serve food in New Orleans?
Absolutely! Most coffee shops in New Orleans also serve a range of pastries, sandwiches, and other food items. Café du Monde's beignets are legendary. French Truck Coffee and Rue De La Course also offer a selection of baked goods and light meals.
Q6. Do any of these coffee shops have live music performances?
New Orleans is famous for its music scene, and some coffee shops do host live music performances. While it's best to check with each café individually, many New Orleans coffee shops are imbued with the city's musical spirit and occasionally feature live local bands or musicians.
Q7. What are the operating hours of these coffee shops?
Most coffee shops in New Orleans open early in the morning and stay open until the evening. However, hours can vary significantly from shop to shop. Café du Monde, for example, is famous for being open 24 hours a day, seven days a week. It's always best to check the specific hours of a coffee shop before planning your visit.
Q8. Can I buy coffee beans from these coffee shops to brew at home?
Many coffee shops in New Orleans, such as French Truck Coffee and Hey! Café & Coffee Roastery, sell their own locally roasted coffee beans. Purchasing these beans not only allows you to recreate the café experience at home but also supports local businesses.
Q9. Are these coffee shops suitable for business meetings?
New Orleans' coffee shops offer a variety of environments. Some, like Spitfire Coffee with its more intimate setting, might be better suited for one-on-one meetings. Others, like Rue De La Course with its spacious layout, can accommodate larger groups. It's best to visit the coffee shop beforehand to see if it suits your needs.
Q10. Are there any coffee shops with outdoor seating?
Several coffee shops in New Orleans offer outdoor seating where you can enjoy your coffee in the city's mild climate. French Truck Coffee, for instance, has a charming outdoor patio. But, as always, it's best to check directly with the coffee shop for the most accurate and current information.
Q11. Are these coffee shops pet-friendly?
Some coffee shops in New Orleans do allow pets, especially in their outdoor seating areas. It's best to check directly with the coffee shop if you're planning on bringing your furry friend along.
Q12. Are there coffee shops that cater to specific dietary requirements?
Yes, many coffee shops in New Orleans offer options for those with specific dietary requirements. For example, most places offer dairy-free alternatives for their coffee drinks, and some shops may have gluten-free or vegan pastry options. If you have a specific dietary requirement, it's a good idea to check with the coffee shop beforehand.
Q13. Are there any coffee shop chains in New Orleans?
While the focus in this article is on local, independent coffee shops that offer unique experiences, New Orleans is home to several coffee chains as well, including Starbucks and PJ's Coffee, a chain that originated in New Orleans.
Q14. What is the price range for a cup of coffee in these coffee shops?
The price of a cup of coffee can vary depending on the type of coffee and the coffee shop, but generally, you can expect to pay anywhere from $2 to $6 for a coffee drink in New Orleans.
Q15. Is it common to tip at coffee shops in New Orleans?
Tipping is customary in New Orleans, as in the rest of the U.S. While the amount you tip can depend on the level of service and your personal preferences, a tip of around 15-20% is generally considered standard.
Q16. How is the service at coffee shops in New Orleans?
Service at New Orleans coffee shops generally tends to reflect Southern hospitality, known for its warmth and friendliness. However, like any place, service can vary from shop to shop and day to day.
Q17. Do these coffee shops offer Wi-Fi?
Most coffee shops in New Orleans do offer free Wi-Fi to customers. It's always a good idea to ask for the Wi-Fi password when you place your order if you're planning to do some work or browsing during your visit.
Q18. Can I book a coffee tasting or brewing class at these coffee shops?
Some coffee shops may offer coffee tasting sessions or brewing classes. For instance, French Truck Coffee hosts brewing classes where you can learn more about coffee preparation. It's best to check with individual coffee shops to see what they offer.
Q19. Is it easy to find parking near these coffee shops?
Parking in New Orleans can vary greatly depending on the area. Some coffee shops may have their own parking lot or street parking nearby. In busier areas like the French Quarter, you may have to use a public parking lot or garage.
To a life of refinement and quiet confidence, cheers!
Yours in sophistication, J.L. Surjan
Disclosure: Our blog contains affiliate links to products. We may receive a commission for purchases made through these links. However, this does not impact our reviews and comparisons. We try our best to keep things fair and balanced, in order to help you make the best choice for you.