11 Best Whiskeys Under $75 in 2023
Hold onto your tumblers, friends, 'cause we're diving deep into the amber ocean of affordability. Are you tired of selling your grandma's heirlooms just to afford a decent whiskey? I've swirled, sniffed, and sipped my way through the aisles to find you the top 15 whiskeys under $75. Imagine impressing your pals with a robust and flavorful bourbon that doesn't make your wallet cry. Ready to make your taste buds dance without breaking the bank? Stick with me, and let's journey into the world of wallet-friendly whiskeys. You might even save enough to buy Grandma something nice!
What Are the Best 15 Best Whiskeys Under $75 in 2023?
As we tip-toe into the spirited world of whiskey in 2023, we're faced with the delightful challenge of picking the best from an already glorious array of choices. Fear not, dear reader, I've sipped, gulped, and even occasionally spilled to bring you this top-shelf guide.
Now, let's get into the meat and potatoes of the selection process. In a whirlwind of whiskey wonderment, I scoured the globe, grilled distillers, and turned my home into a makeshift tasting room. Here's how I rolled:
The Sniff Test: Because if it doesn't woo your nose, it won't win your heart.

The Sip Symphony: Sampling each one to embrace their unique taste profile.

The Wallet Watch: Ensuring your love for whiskey doesn't lead to financial ruin.

The BBQ Buddy Check: Because as a BBQ enthusiast, a good whiskey has to pair with good meat!
Now, before we dive into the detailed lowdown on these liquid gems, let's take a quick peek at the top three that made it to the podium in distinct categories:
Best for a Whiskey Lover
Best Bang for Your Buck
Most Innovative
Blanton's Single Barrel Bourbon
Eagle Rare 10 Year Old
Whiskey Del Bac
$65
Bold flavor that embraces tradition
$53
Quality taste that mocks its modest price
$60
Mesquite-smoked taste capture
the Southwestern spirit
Now, let's tip our glasses and get to know each one of these fine selections!
Oh, Blanton's! This is not just your ordinary kentucky straight bourbon whiskey; it's like riding a Kentucky Derby horse through a caramel cascade. At $65+, you're paying for a luxurious flavor that lingers like a good old country song. Whether it's a gift or a treat for yourself, it's worth every cent.
For those adventurous enough to trek into Japanese great whiskey territory, Nikka Coffey Grain Whisky is your sherpa. At $75, it offers a bourbon-like experience with a velvety whisky. With tasting notes of dried apricots, dark berries and creamy texture, Perfect for special occasions or impressing guests who think they've tasted everything.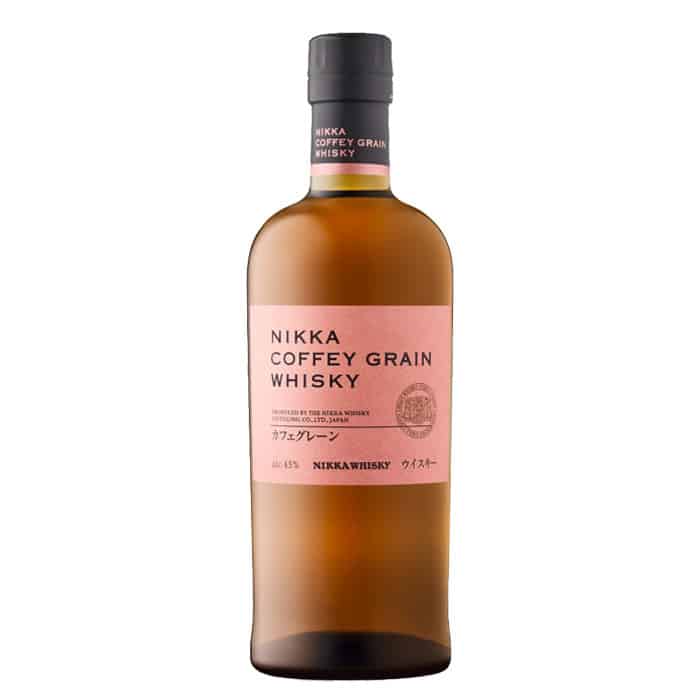 The tall, bold bottle of Eagle Rare at a mere $53 delivers a dance of sweet and spicy flavors that makes your taste buds tango. It's the choice for your bar cart, host gift, or to remind yourself that excellent whiskey doesn't need to cost a week's salary.

Highland Park 12-Year Single Malt Scotch Whisky, $60
Coming straight from one of the only two Orkney Isle distilleries, this $60 single malt scotch whisky is the epitome of value and taste.With tasting notes of sweet cream, stone fruit and orange peel. It's the perfect addition to your home bar, guaranteeing a sublime experience with each pour.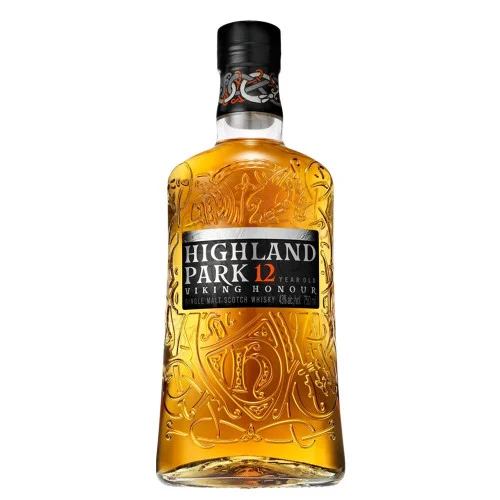 No whiskey list would be complete without the melodious blend of Hibiki Harmony at $84.99. Its elegance, sweetness, orange zest and harmony make it perfect for special occasions or as a thoughtful gift for whiskey lovers. Great when enjoyed neat.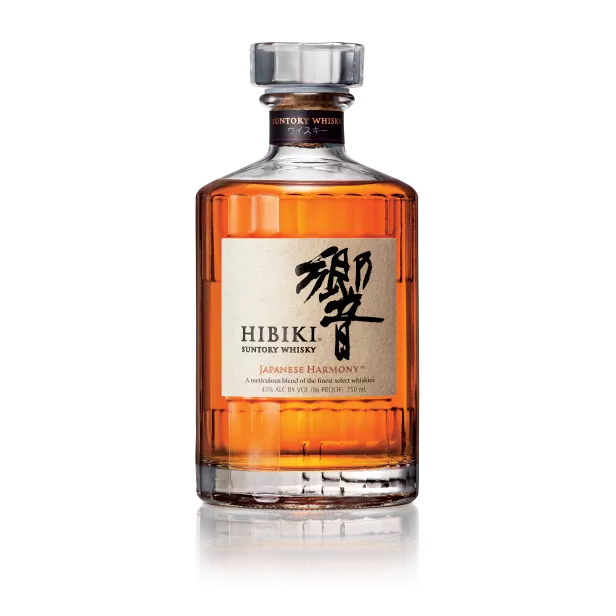 A distinctive piece of Irish whiskey history, Greenspot at $59.99 offers an exceptional experience under $100. Its rarity and approachability make it a unique selection for your collection or as a gift.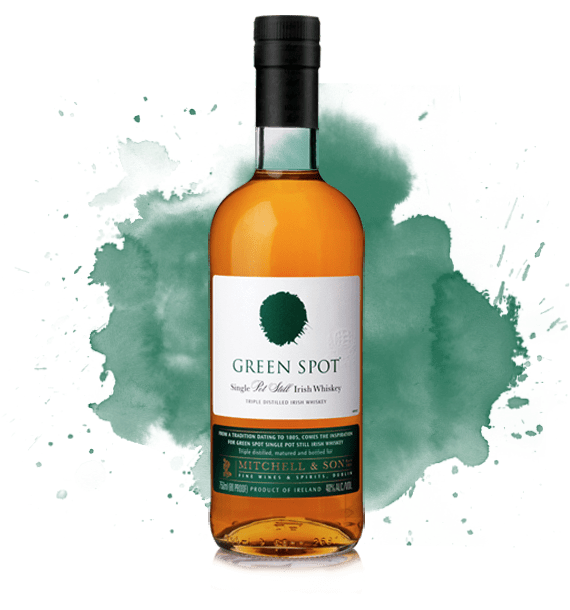 Redbreast 12-Year Old Irish Whiskey, $65
Redbreast at $65 is the sophisticated Irishman in the room. Its smooth complexity with tasting notes of white grape, baking spice, cinnamon, and honey promises a long finish that satisfies.
The Macallan Double Cask single malt scotch whiskey at $73.99 unites the richness of European oak with American oak's brightness. It's a scotch that impresses even the most discerning palates.
This $83.99 Caribbean Cask offers an explosion of tropical flavor with the meticulous craftsmanship of floor malting. With tasting notes of milk chocolate, vanilla flavor, citrus zest and a spicy character. It's a masterful creation with a unique aging process for those looking to explore beyond the typical.
From Arizona, Whiskey Del Bac at $60 is a testament to innovation, a small batch bourbon with its mesquite-smoked bourbon barrels taste and southwestern flair. It's the unexpected gem every whiskey lover should try, perfect for sipping neat.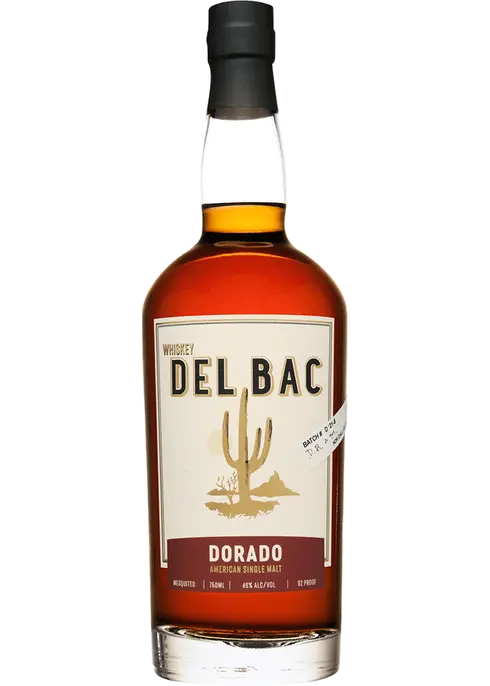 A long-standing favorite, Four Roses Single Barrel ranges between $65-70 and is consistently among the best. With its rich history and exceptional quality, with tasting notes of brown sugar, toasted oak and dark chocolate, it's a well balanced must-add to your whiskey experience.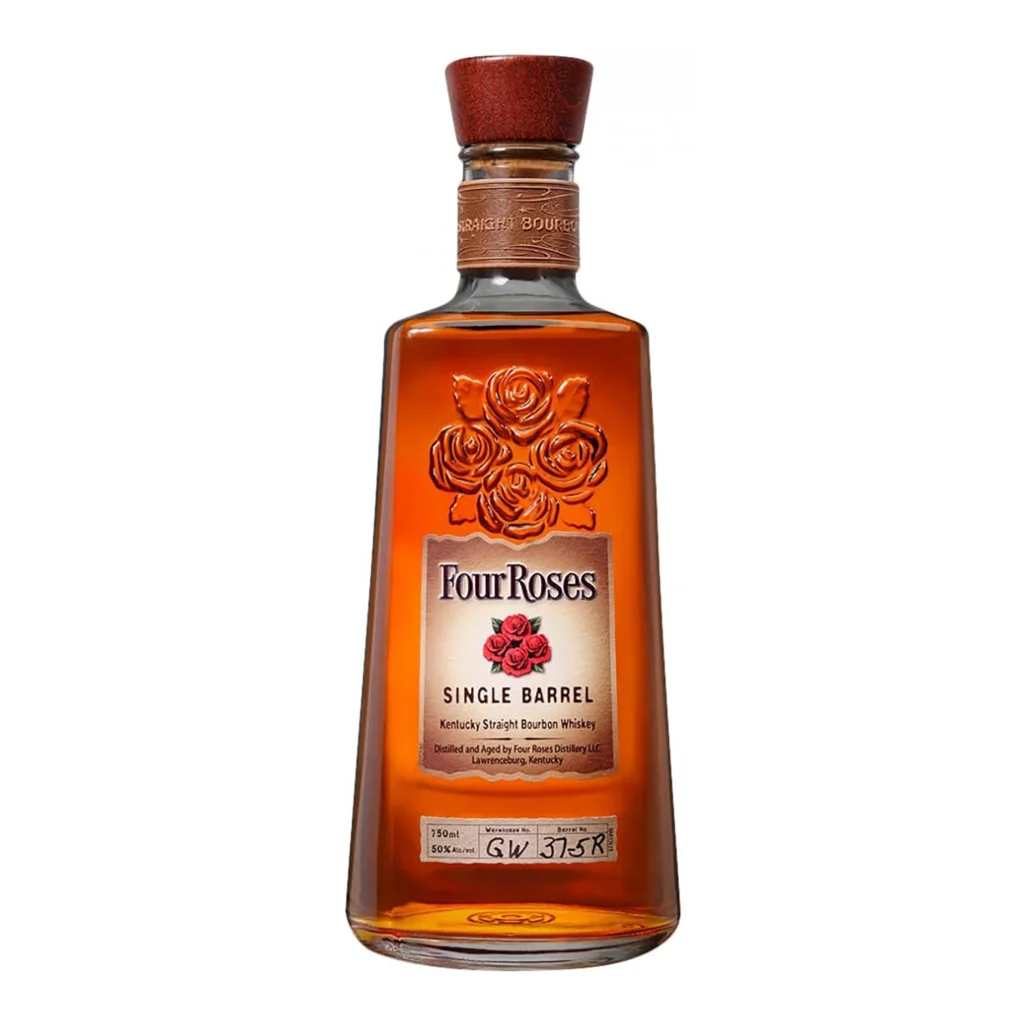 What Is a Whiskey Under $75?
A whiskey under $75 is that sly friend who looks like a million bucks but always knows where to find the best deals in town. It's the perfect union of quality and affordability for a great drinking experience, the shining star in a world where you often feel like you have to pay top dollar for top flavor. But no more, fellow bourbon buddies and scotch siblings!
These whiskies often punch well above their weight class, offering a delightful complexity and depth of flavor that can stand toe-to-toe with many higher-priced labels. It's like finding a gourmet BBQ joint that's easy on the wallet but still makes your taste buds dance the cha-cha.
So, next time you're in the liquor store, don't be shy to explore the under-$75 range. You might just stumble upon a hidden gem that'll become your go-to companion for those nights by the grill, chillin' with some smoky brisket and good old friends. And trust me, nothing pairs better with meaty magic than a glass of quality whiskey that won't break the bank! Cheers to that!
How Can a Whiskey Under $75 Help Me?
Ah, the best whiskey under 75 isn't just a beverage; it's a BBQ companion, a campfire confidant, and your secret weapon for elevating any social occasion. Imagine hosting a barbecue where the ribs are just right, the coffee's rich and robust, and then, just when your guests think they've hit flavor nirvana, you whip out a bottle of sub-$75 whiskey that dances on their palates like a flame-kissed steak. You'll be hailed as the hero of good taste without spending a fortune!
A whiskey in this price range is also the perfect entry point for folks new to the whiskey world. It allows you to explore different styles, regions, and flavors without the fear of investing in something that's going to have your wallet crying more than an onion at a chopping competition. It's like starting with BBQ chicken before you move on to the mighty brisket – it lets you find your flavor groove without overcommitting.
So, whether you're looking to impress at your next BBQ bash or simply want to explore the world of whiskey without the high-cost barrier, a whiskey under $75 has got you covered. It's a bottle full of liquid wisdom that says, "Hey, great taste doesn't have to be expensive, and I'm here to prove it!" Just like my Aunt Patty's secret barbecue sauce – the good stuff doesn't always cost an arm and a leg!
Conclusion/Wrapping Up
Well, friends, it's been a spirited journey exploring the wild world of whiskeys under $75. From unearthing hidden gems perfect for that BBQ shin-dig to discovering accessible treasures for those just dipping their toes into the whiskey pond, we've gone on a taste-bud-tingling ride that proves you don't have to break the bank to enjoy the good stuff.
Why listen to me? Because when it comes to whiskey, barbecue, and coffee, I've spent years tasting, sipping, and grilling my way to expertise. I know that value doesn't always wear a hefty price tag, and great experiences don't have to be reserved for special occasions. So whether you're planning your next get-together or seeking the perfect gift for a friend, remember these insights and recommendations, and you'll be armed with the know-how to impress and indulge without the wallet wince.
Now, go on and grab that bottle, fire up the grill, and make some flavor magic happen! And if you want more tasty tips, just swing by jlsurjan.com. Happy sipping and happy grilling!
FAQ: Frequently Asked Questions
Q: What's the distinct flavor profile of rye whiskey?
A: Rye whiskey typically has a spicier and more robust flavor, often with notes of pepper and herbs.
Q: Can you recommend a good rye whiskey for a beginner?
A: Absolutely! Bulleit Rye Whiskey is a great choice for newcomers, offering a smooth yet complex taste.
Q: What sets rye whiskey apart from other types of whiskey?
A: Rye whiskey is made from at least 51% rye grain, giving it a unique flavor and mouthfeel compared to other whiskeys.
Q: Where can I find vintage rye whiskey bottles?
A: Specialized liquor stores and online marketplaces often have vintage rye whiskey bottles for collectors.
Q: How should whiskey bottles be stored to preserve their quality?
A: Whiskey bottles should be stored upright, away from sunlight, and at a consistent temperature to maintain their flavor.
Q: What's the difference between single malt scotch whisky and blended whisky?
A: Single malt scotch whisky comes from one distillery, whereas blended whisky combines malt and grain whisky from different distilleries.
Q: Can you recommend a single malt scotch whisky with sherry casks influence?
A: Certainly! Macallan is renowned for its single malt scotch whisky aged in sherry casks, giving it rich, fruity notes.
Q: What makes single malt scotch whisky unique in terms of production?
A: Single malt scotch whisky is made from malted barley at a single distillery, leading to a distinct flavor profile.
Q: Which single malt scotch whisky pairs well with orange marmalade?
A: Glenmorangie pairs wonderfully with orange marmalade, thanks to its citrusy notes.
Q: Can you suggest some blended whisky with hints of sherry casks?
A: Johnnie Walker's Black Label is a popular blended whisky that incorporates some aging in sherry casks for added complexity.
Q: What's the best whiskey to serve at a BBQ?
A: The best whiskey for a BBQ might be a smoky single malt scotch whisky like Lagavulin, which complements the charred flavors of grilled meats.
Q: How does reserve bourbon differ from standard bourbon?
A: Reserve bourbon often represents a special or higher-quality batch, typically aged longer, and selected with care for its superior flavor.
Q: What impact do ex-bourbon casks have on scotch whisky?
A: Ex-bourbon casks can impart subtle vanilla and caramel notes to scotch whisky, enhancing its complexity.
Q: How does the use of malted barley affect the flavor of single malt scotch whisky?
A: Malted barley provides a rich and robust flavor foundation, often leading to nutty and biscuity notes in single malt scotch whisky.
Disclosure: Our blog contains affiliate links to products. We may receive a commission for purchases made through these links. However, this does not impact our reviews and comparisons. We try our best to keep things fair and balanced, in order to help you make the best choice for you.